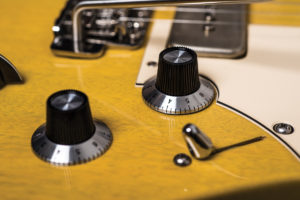 Asher Marc Ford Signature
A star guitar from California that melds classic Strat and LP Special influences. Chris Vinnicombe finds out if you can have your cake and eat it…
Asher Guitars & Lap Steels is a family business based in the Venice Beach area of sunny Los Angeles, California, and is headed up by master luthier, Bill Asher.
With decades of experience building and maintaining instruments for the likes of Jackson Browne, Ben Harper and plenty more besides, Asher was the man that former Black Crowe, solo artist and mighty fine guitarist Marc Ford turned to a few years ago when he was looking for a custom instrument that combined the tone and vibe of his Les Paul Special with the ergonomics of his go-to Stratocaster.The post Asher Marc Ford Signature appeared first on Guitar & Bass.
Source: www.guitar-bass.net