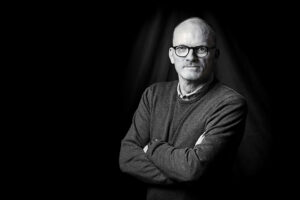 Ida Nielsen Adds Caveman Audio BP1 Bass Preamp to Her Funky Bass Rig
Funky, punchy and powerful bass sound has always been at the core of Ida Nielsen's music, whether as a solo artist or when touring with the late, great Prince's bands NPG and 3RDEYEGIRL.
Danish bass player Ida Nielsen has released five albums and is touring regularly with her band 'Ida Nielsen & The Funkbots'. Naturally, having a great bass sound on the stage as well as in the house is paramount, and to elevate the fundamental bass sound to new heights, Ida recently added the Caveman Audio BP1 Bass Preamp to the pedalboard.
It has been along on the first live gigs, and the results have been more than satisfying: "Before I started using the BP1 Bass Preamp, I didn't know I needed one – but after I have started using it, I found that it is a crucial element to get the bass sound I want," Ida Nielsen elaborates. "BP1 is the core of my sound, and it makes my bass blend in perfectly in the mix. My FOH Sound Engineer (Steffen van Norde) is very happy – and I can hear the difference even on the videos uploaded from my concerts by the audience. After I have started using the BP1 Bass Preamp, the bass sound is clear, punchy and much more defined in the mix."
A 1073 Tailored for Bass
BP1 is essentially a 1073 preamp design, but it has been surrounded by an input buffer and several audio transformers in a complete solution that was conceived entirely with need of the professional and touring bass player in mind.
"When it comes to gear, I don't believe in compromising. So, when I set out to create the BP1 Bass Preamp, all that mattered was getting the absolutely best components known to man and implementing them in a design that would cater for all of the demands pro musicians and sound engineers could ever come up with," Steen Skrydstrup, founder of Caveman Audio, explains.
"The result is a 1073-inspired preamp circuit with a dedicated input buffer, impedance correction on the FX loop, and audio transformers on the DI, Amp Out, Tuner Out and Wireless In. The goal was never to create the most compact or the cheapest bass preamp pedal, but to create the best, and I am very pleased that Ida has decided to make it an essential part of her touring bass rig. Great players simply deserve great tone."
Groovin' with Prince
While Ida Nielsen has been breathing and living music for most her life, it was in 2010 when she was hired by Prince for a tour that she became known to a much wider audience. The funky collaboration remained until 2016 due to the untimely passing of probably the funkiest artist to have ever lived.
However, the funk lives on and since then, Ida Nielsen has released three more albums and established her own touring band, Ida Nielsen & The Funkbots, and the upcoming tours during this spring and summer takes Ida Nielsen, The Funkbots and BP1 around Europe and South America.
About Caveman Audio
Founder, Steen Skrydstrup, has more than 25 years of experience in designing and building custom audio systems for some of the most demanding artists in the music industry, including David Gilmour (Pink Floyd), The Edge (U2), Scorpions and many more. With Caveman Audio, the goal is to constantly develop and movie barrieres, striving for creating ultimate solutions for musicians and audio engineers.
www.caveman-audio.com
The post Ida Nielsen Adds Caveman Audio BP1 Bass Preamp to Her Funky Bass Rig appeared first on Music Instrument News.
Source: musicinstrumentnews.co.uk