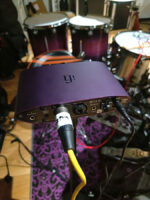 iFi Studio Appoints Tim Wilson As Brand Ambassador
iFi Studio is pleased to announce the appointment of drummer Tim Wilson as a brand ambassador, adding to the growing number of professional musicians who are choosing to use iFi Studio products for their live monitoring solutions.
Tim Wilson is a highly regarded drummer in the progressive, rock and metal scene, currently recording and touring in IO Earth and The Dave Cureton Band as well as a session drummer and performer in a number of other projects. He has been drumming since he was 14 years old and is widely acknowledged for the creativity, energy, enthusiasm and joy he throws into every beat. His career has seen him undertake numerous tours, from the 'Cruise To The Edge' progressive rock experience alongside acts such as Marillion, Haken and Transatlantic  through to highly established rock festivals including Planet Rockstock and Beautiful Days.
Wilson has chosen the iFi Studio ZEN CAN Studio IEM amplifier as part of his monitoring rig, commenting that "The ZEN CAN Studio has transformed my live and studio playing adding clarity, comfort and flexibility to every situation. As an audiophile and fan of great tech, I love the attention to detail that iFi Studio puts into its products."
In addition to his extensive band activity, Wilson is also responsible for marketing at UK drum head manufacturer, Code Drum Heads. And, as an endorsee for Natal Drums, Amedia Cymbals, Pellwood Drumsticks, Duallist Drums and Pedals, in addition to Code Drum Heads, he supports and showcases amazing products wherever he goes and is "Excited to be part of the iFi Studio family."
Miles Roberts, iFi Studio's global head of sales, welcomes Tim on board, "We are delighted that Tim, another top-flight musician, has chosen to use the ZEN CAN Studio for his live monitoring purposes." He continues, "It is testament its incredible sound quality that this product is quickly becoming a favourite with working drummers who require extreme levels of audio clarity to compete with the on-stage volumes and to protect their hearing by being able to monitor at safe levels."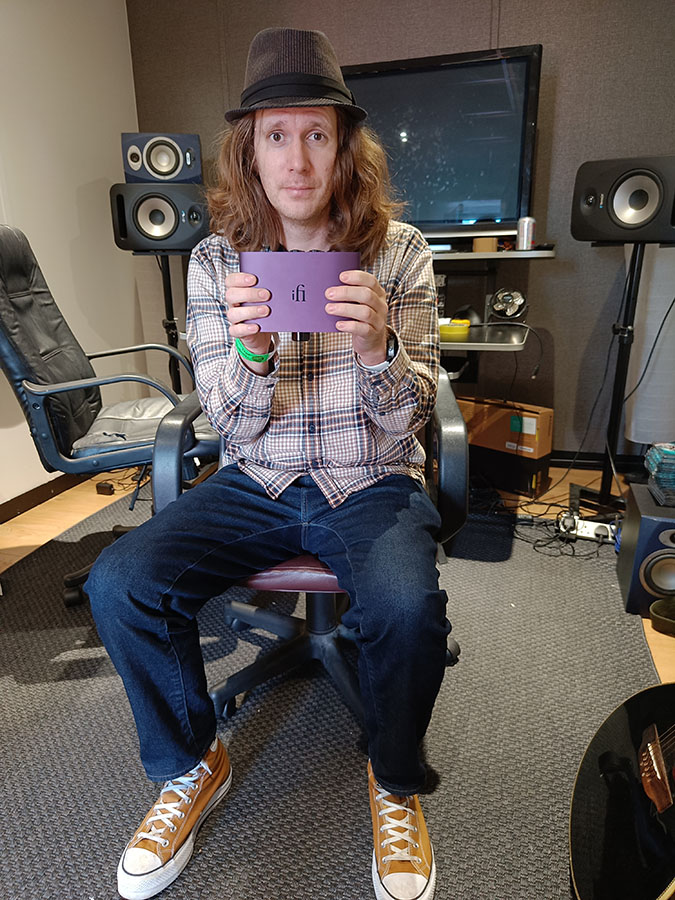 Tim Wilson adds, "I can't wait to get the ZEN CAN Studio out on the road when IO Earth tours to support our latest album 'Sanctuary' and in a few weeks when I am playing with Dave Curton in the support slot for The Winery Dogs in the Netherlands. It will be great to really put it through its paces and I am very confident that it is going be hugely beneficial to my monitoring on stage and I look forward to telling others how I use their amazing products in the studio and on the road."
The ZEN CAN Studio is a high-quality IEM amplifier, which can be mounted on a mic stand and located conveniently by the drummer's side, thanks to its underside mic 5/8" mounting socket. Packed full technology, the ZEN CAN Studio is compatible with all IEMs and headphones, including even the most power-hungry models. Its mixture of balanced and unbalanced inputs provides maximum connection flexibility, whether working in the studio or live on the road.
Weblinks: www.ifi-studio.com
The post iFi Studio Appoints Tim Wilson As Brand Ambassador appeared first on Music Instrument News.
Source: musicinstrumentnews.co.uk