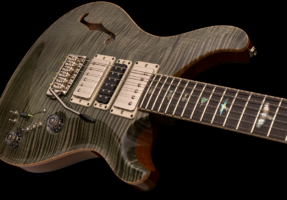 PRS unveil Super Eagle II
It's no secret that John Mayer's main guitar on tour with Dead & Company has been the PRS Super Eagle, launched last spring.
During the 2016 tour, PRS made Mayer a second version of that instrument with some updated woods and aesthetic appointments. Mayer played the Super Eagle II on the very last show of the 2016 tour and is continuing to play it for Dead & Company's 2017 summer tour.The post PRS unveil Super Eagle II appeared first on Guitar & Bass.
Source: www.guitar-bass.net