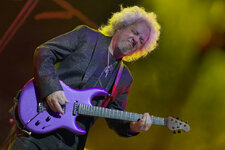 New Plum Crazy Luke III ???
So I saw Toto this weekend and of course they did not disappoint.
This was the nicest guitar Steve brought out. I am assuming it's Plum Crazy and ebony board ….and seems to be sporting at least an HT humbucker if not all.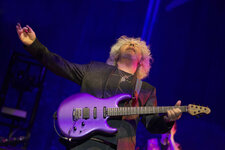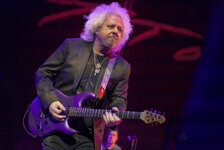 photo credit: 519 Magazine.
Source: http://forums.ernieball.com