NGD & Family Pic (Axis Sport MM90 content)
I picked up this Axis Sport on Reverb and it arrived earlier in the week. Boys, this thing is a beaut. I've had nicer looking Axis guitars with fancy tops and birdseye, but the combo of tone and playability of this one is fantastic. There is LOTS of versatility with this guitar.
I had a certain itch to scratch and wasn't sure exactly what Music Man would fit the bill. I had just sold a P90-equipped guitar that was pretty good overall, but I was kind of jonesing for another Axis and naturally wanted to try the MM90 pickups. I've been experimenting with lower output pickups in some of my guitars since certain amps and pedals just don't sound right to me with high output pickups. These MM90s are perfect; there's plenty of clarity but they've also got a lot of "body" that isn't overpowering.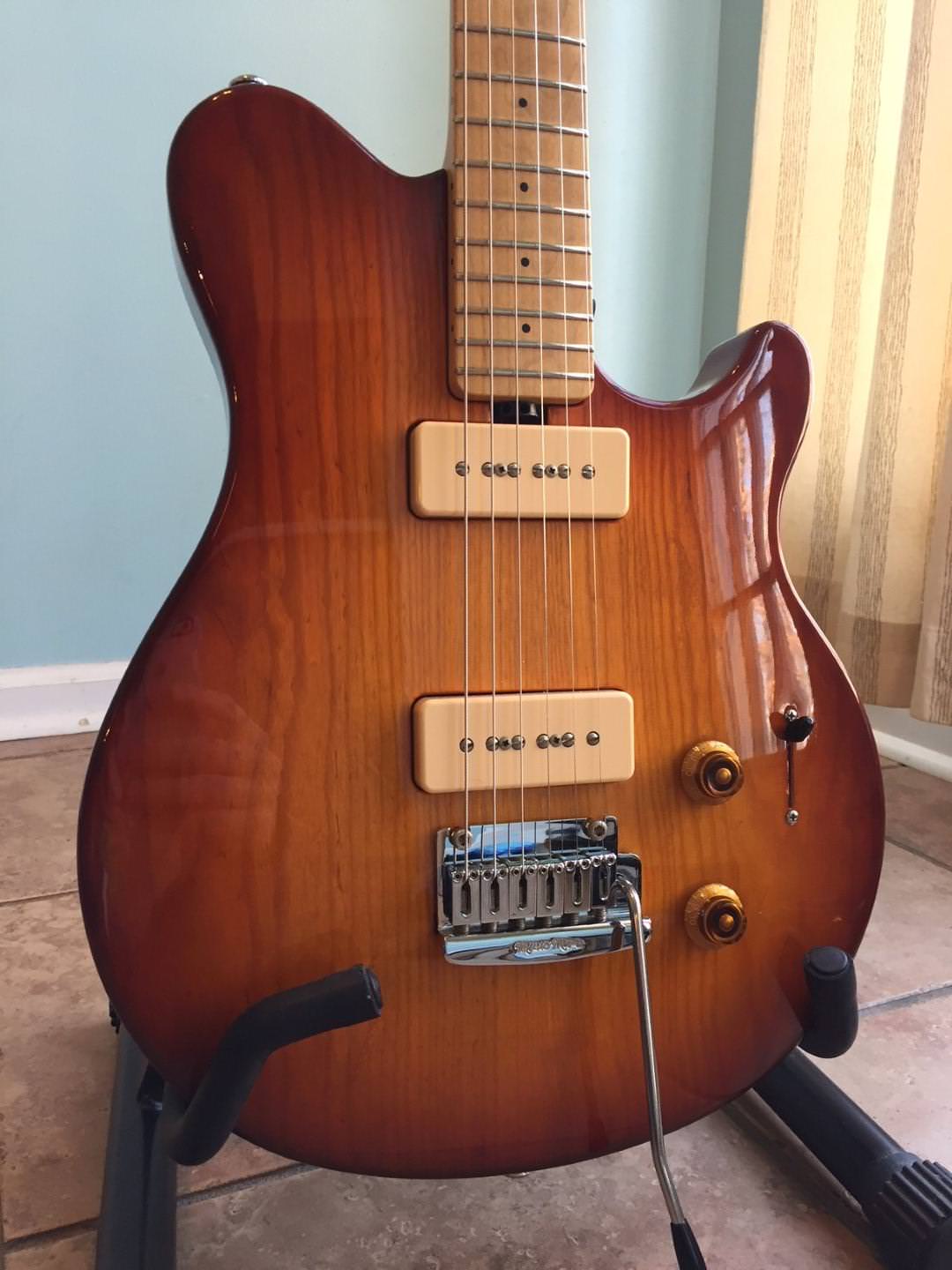 The condition on it is amazing considering it's age (late 90's I'm guessing? DOB info forthcoming). I doubt it's been played much; when it arrived it looked like it got put away in the case right after it was last played as the frets had some tarnish and and general fretboard gunk. Spent a couple of hours last night polishing all the gunk away and doing a set up on it. It also had a scratchy input jack which I think was due to a cold solder joint that was easily fixed. I wasn't sure about the Gibby style tophat knobs at first but they look pretty good on it in person. Definitely needs a cream switch tip & trem arm tip.
Anyway, I'm super thrilled with it. It's simple and beautiful. Here's a shot of the family.

Source: http://forums.ernieball.com