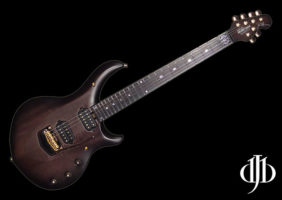 NYNGD: New Year's New Guitar Days! NYNGD #2018-4
.
Welcome to Day 4 of my annual New Year's New Guitar Days (NYNGD)!
Thanks for the kind words and comments on yesterday's NYNGD #2018-3!
Many of you have heard that the Majesty has been a gamechanger (pardon the pun) for me. I particularly like the Artisans with their translucent matte finishes. This particular Majesty Artisan, finished in Nero (trans black) is another outstanding example, and probably the best sounding and best playing of all my Majesties. It stays in perfect tune no matter how crazy you get — I think that's a combination of me perfecting how to set these up (nut sauce in the nut slots) and just the mojo of this guitar.
An interesting side note: these Artisans are miserable to photograph. I think something about the matte finish messes with light, as I photographed this guitar with all eight white balance settings on my camera and they ALL came out purple. Required a lot of tweaking in Photoshop to get the color close to the real thing, which is a black-ish brown.
This guitar has been played live and delivered the goods, but hasn't been recorded yet in the studio. I'm considering an experiment: what do you guys thing about swapping the stock DiMarzio Illuminator pickups for Axis/EVH pickups, because sometimes I feel like the Majesty is too hot for what I'm going for. Thoughts? Anybody done this?
I'll be back tomorrow with another NYNGD: New Year's New Guitar Day! Thanks for looking everyone!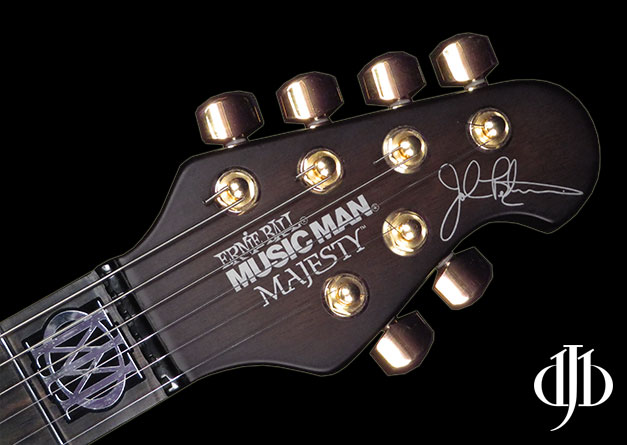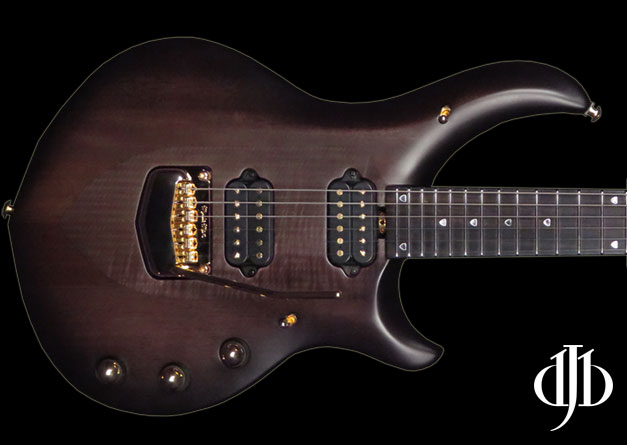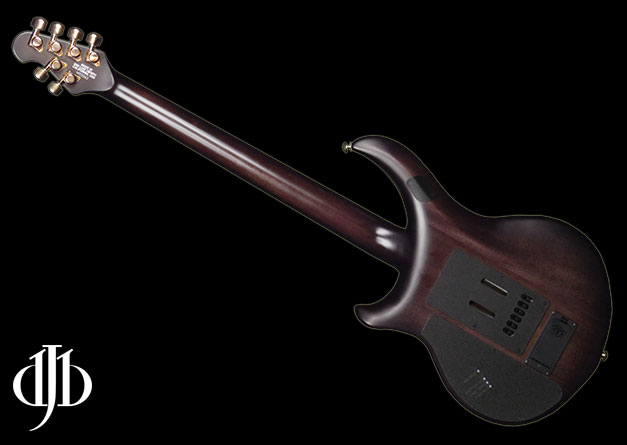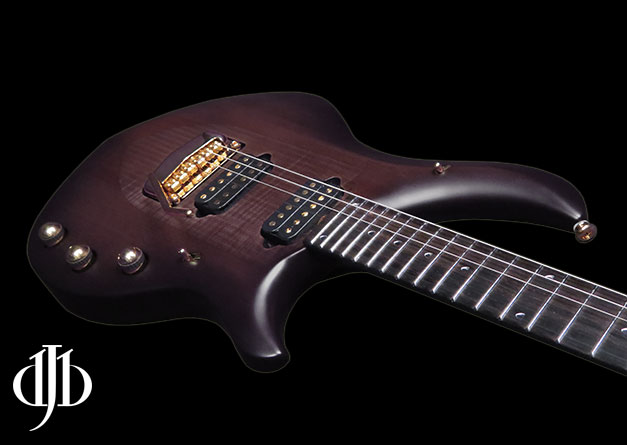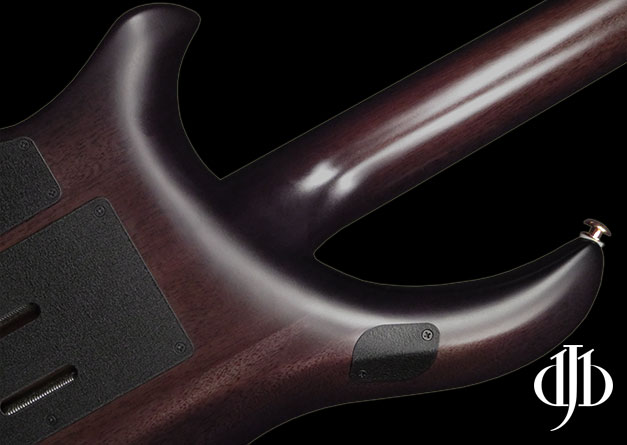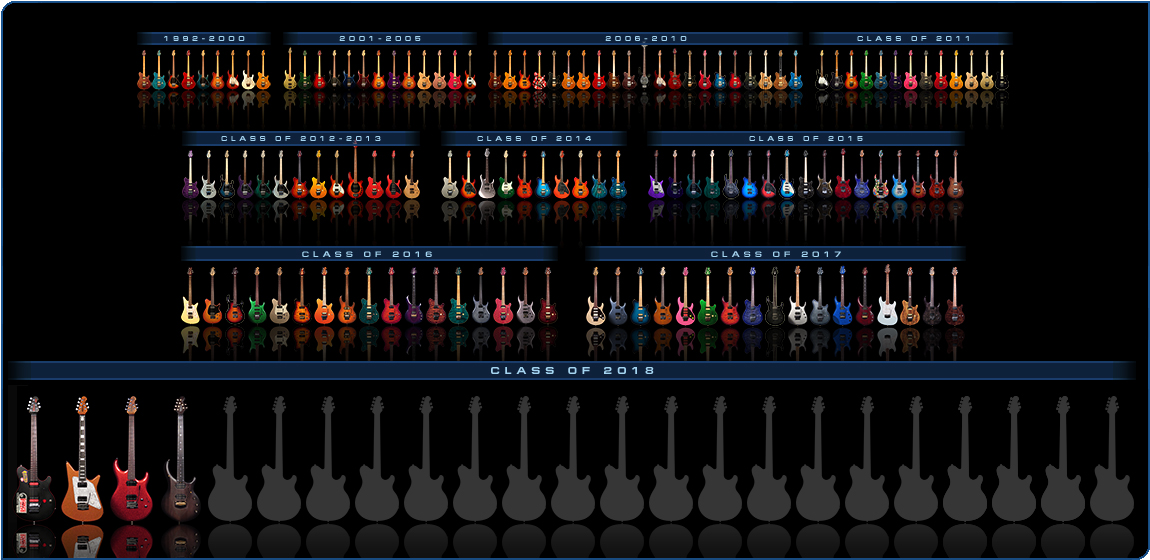 Past Days:
#2018-1 | #2018-2 | #2018-3 | #2018-4
#2017-1 | #2017-2 | #2017-3 | #2017-4 | #2017-5 | #2017-6 | #2017-7 | #2017-8 | #2017-9 | #2017-10 | #2017-11 | #2017-12 | #2017-13 | #2017-14 | #2017-15 | #2017-16 | #2017-17
#2016-1 | #2016-2 | #2016-3 | #2016-4 | #2016-5 | #2016-6 | #2016-7 | #2016-8 | #2016-9 | #2016-10 | #2016-11 | #2016-12 | #2016-13 | #2016-14 | #2016-15
#2015-1 | #2015-2 | #2015-3 | #2015-4 | #2015-5 | #2015-6 | #2015-7 | #2015-8 | #2015-9 | #2015-10 | #2015-11 | #2015-12 | #2015-13 | #2015-14 | #2015-15 | #2015-16 | #2015-17
#2014-1 | #2014-2 | #2014-3 | #2014-4 | #2014-5 | #2014-6 | #2014-7 | #2014-8 | #2014-9 | #2014-10
#2013-1 | #2013-2 | #2013-3 | #2013-4 | #2013-5 | #2013-6
#2012-1 | #2012-2 | #2012-3 | #2012-4 | #2012-5 | #2012-6 | #2012-7
(The back story in case you're new to my NYNGD: For the past couple of years I've done a fun thing that most of you I think enjoyed, and I thought I would do it again this year. Every year, I am a slacker about keeping my Guitar Gallery up to date… So, as a fun holiday thing, let's launch a guitar in the Guitar Gallery each day leading up to New Years Eve! In the past I've received PM's about my collection and whether I play all of these guitars. 🙂 The same question came up during my NYNGD posts a few years ago and my answer was pretty detailed and well thought-out, so please check it out here!)
(Also, in case anybody gets any funny ideas — these guitars are not at my house. They are all in my very secure and alarmed studio facility. I usually only have two guitars floating around the house…)

Source: http://forums.ernieball.com