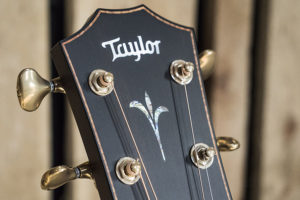 Acoustic Review goes live!
Gold Media and Events continues its expansion programme with the launch of its latest online consumer publication, Acoustic Review, which goes live today.
Free online, Acoustic Review brings a new level of quality and authority to product reviews, which are filmed in 4k video quality and to the highest professional audio standard at Cube Studios in Cornwall. Acoustic Review is completely free to access, with no paywall, special software requirements, or complicated subscription required, and gives acoustic guitar buyers an experience as close to being in the room with the product as possible, making it a direct comparison platform for buyers considering their next purchase.
In addition to reviews of acoustic guitars, amplifiers, effects and other related products, Acoustic Review also features up to the minute product news, artist stories and videos, as well as gig and tour listings and has a video series on vintage acoustic guitars contributed by Paul Brett, one of the world's leading authorities on vintage instruments, who lends his expertise to the new venture.
Heading the review team is Ben Morgan-Brown, who has a decade's experience in acoustic guitar retail and well as being a professional player in his own right. Editorial duties are handled by veteran music journalist and editor Gary Cooper, who also edits Music Instrument News. An important feature of the magazine is that companies supplying products for review will be presented with the edited review video file for uploading and sharing directly to their own audiences without charge.
The launch of Acoustic Review, which has been undergoing a 'soft' consumer launch via social media in recent weeks, follows the launch of The UK Drum Show last year, which in turn was followed by the highly successful impartial drum review site, Drummer's Review. In coming weeks Acoustic Review will be featuring reviews of products from C.F. Martin, Taylor, Faith, Takamine, Tanglewood, Collings, Yamaha, Lowden, Fishman and L.R. Baggs.
Publisher, Neil Golding says: 'In my past 10 plus years working in MI, it has been clear that it's collaboration that makes for a winning formula. Companies both large and small do not always have the time or resources to provide HQ video content to share with their respective audiences, so aiding businesses with a resource they can share, which stimulates interest in brand and potential sales, has to be a good thing. Going one step further, impartial video content can be shared or included in marketing activity, be it from the brand to retailer, or used by retailers if they wish to use our content for in store promotion. We're delighted to be a company which is still growing and finding new ways to develop in partnership with the musical instrument industry.'
Companies wishing to advertise on this latest, innovative platform, please contact publisher, Neil Golding at neil@goldmediaandevents.co.uk or call 01271 861 571.
The post Acoustic Review goes live! appeared first on Music Instrument News.
Source: musicinstrumentnews.co.uk