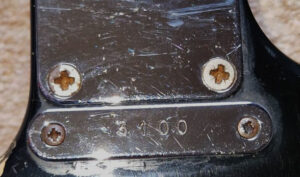 First Shergold Masquerader Guitar Discovered In Wales Attic
Shergold Guitars are delighted to announce the discovery of the very first Shergold Masquerader guitar ever produced. The extremely rare guitar, whose whereabouts have remained a mystery for decades, was found safely tucked away in an attic in Milford Haven, Wales.
Representing the birth of one of the UK's most iconic and treasured electric guitar brands, the all-black Masquerader, serial number 3100, can be traced back to being the original prototype guitar that preceded the very first production run of the Masquerader on 8th November 1975 from Shergold's London workshops.
Following its recent discovery, the guitar has now found a new home with Ian Feber, a long-time passionate Shergold collector and expert contributor to the documentation of Shergold's history.
Ian states, "Since the late 1990's I've built up the UK's largest collection of Shergolds. When I saw this guitar, I knew it was a very early example from the first ever run. Naturally, I had to have it. Everything checks out: the serial plate has been on the guitar a long time, so I don't think it is a later addition. The stamping looks "right" compared to another two first batch Shergolds I have, made in the same month. Although it's battered, worn and chipped it is actually fairly sound. All the parts that were there, are original. It's still intensely playable, and I feel privileged to own it."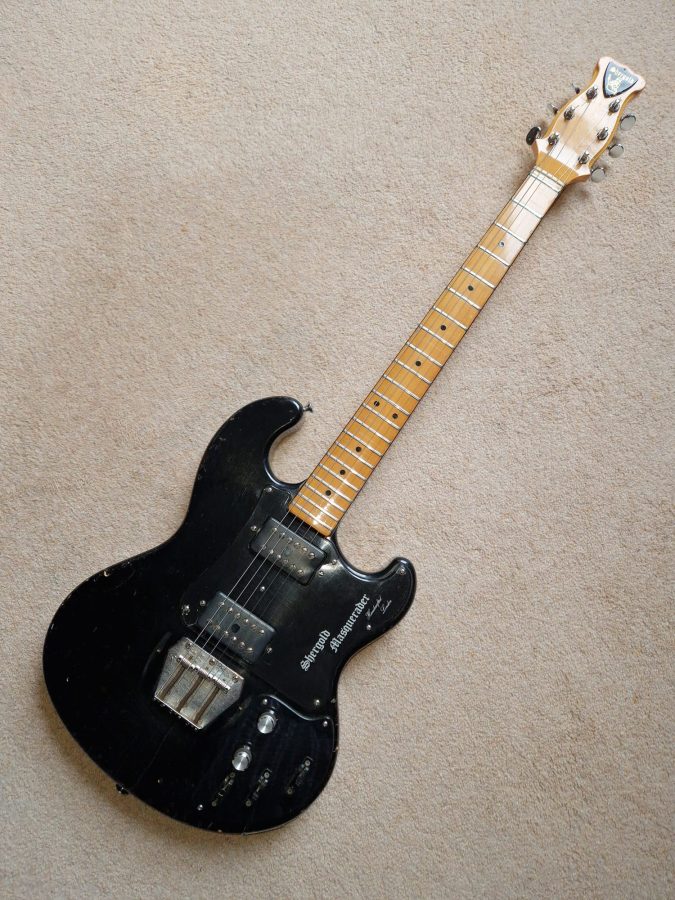 Under the ownership of guitar-builders Jack Golder and Norman Houlder, Shergold established itself as one of the most pioneering electric guitar brands of the late 1970's and early 80's. With the Masquerader, Shergold began its journey to produce highly innovative and interesting guitars that included subsequent models such as the 'Modulator' with its advanced interchangeable electronics system and the 'Custom Double' six-string and bass double-neck guitar.
With Shergold Guitars forming a partnership from day one in 1975 with UK musical instrument distributors, Barnes & Mullins, the two companies cemented their long-standing ties when Barnes & Mullins acquired Shergold Guitars in 2015 and re-launched a modern range of guitars under the guidance of British guitar luthier, Patrick James Eggle in 2017. www.shergoldguitars.com
"The discovery of the very first Masquerader ever produced has everyone here at Shergold very excited", states Brian Cleary, Managing Director, Shergold Guitars / Barnes & Mullins Ltd. "As someone who owned and gigged an all-black Masquerader when I was around seventeen, and who has subsequently been so closely involved with the brand via B&M for so many years, it holds deep personal significance for me. Seeing the photos from Ian [Feber] brought many a happy memory of those early days flooding back, and we're thrilled to hear such an important guitar is in safe hands and can continue to be enjoyed for many more years to come."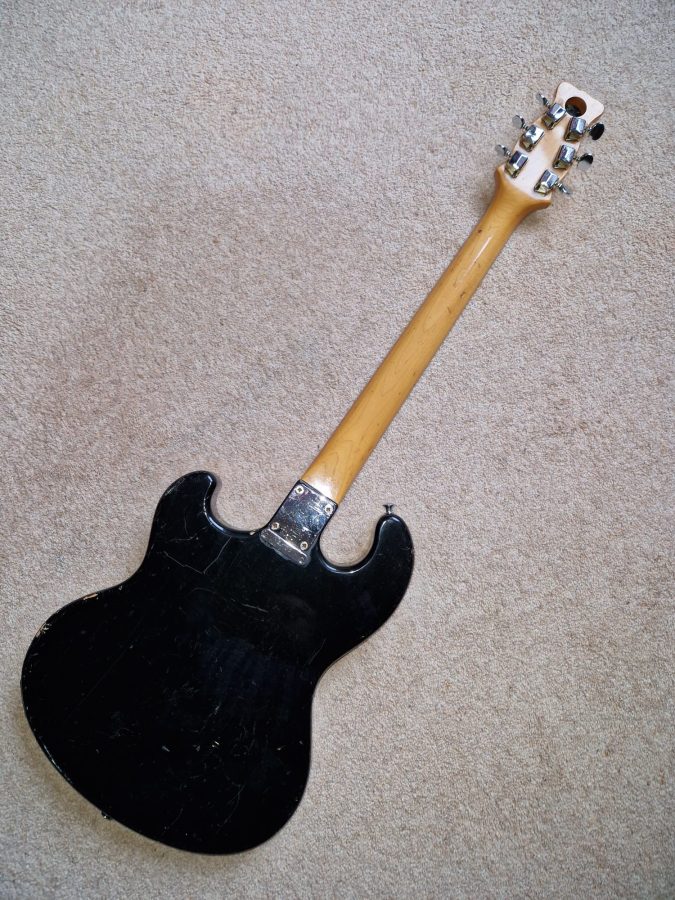 Having originally been played by the likes of Bernard Sumner in Joy Division, the modern reinvention of the Shergold Masquerader is championed today by contemporary artists including Manic Street Preachers and many more.
2023 will see Shergold launch new additions to their successful Masquerader and Provocateur series guitars.
The post First Shergold Masquerader Guitar Discovered In Wales Attic appeared first on Music Instrument News.
Source: musicinstrumentnews.co.uk