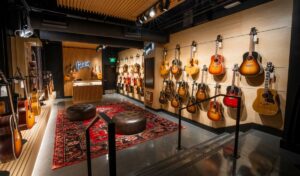 Gibson Garage London To Open in Historic London Early 2024
Gibson is proud to announce it will officially open a new Gibson Garage in London. The Gibson Garage is the ultimate guitar experience and destination for music lovers across the globe, and the place to explore Gibson's 130-year music history. The Gibson Garage London marks the first-ever Gibson flagship store outside of the U.S. and follows the wildly successful opening of the Gibson Garage Nashville.
Cesar Gueikian, Gibson President and CEO, states, "When we first began designing the Gibson Garage, our global flagship, we asked ourselves, 'What do we want our fans to experience when walking into Gibson?' We imagined an immersive dream space where fans walk in and say, 'Wow, this is the place that Gibson should have always had!' The Garage we built in Nashville is an exciting place to experience Gibson music and lifestyle through instruments, sound, media, and apparel. The Garage is designed to be a part of the local music community with a live stage featuring performances and events from icons and emerging artists on any given day of the week. The Gibson Garage in Nashville has had an extraordinary impact on the music scene in addition to becoming a global music destination and we are thrilled to bring the Garage to London. As one of the most cosmopolitan cities in the world, London has always been an influential musical ecosystem and became an obvious choice of where to open our next Gibson Garage."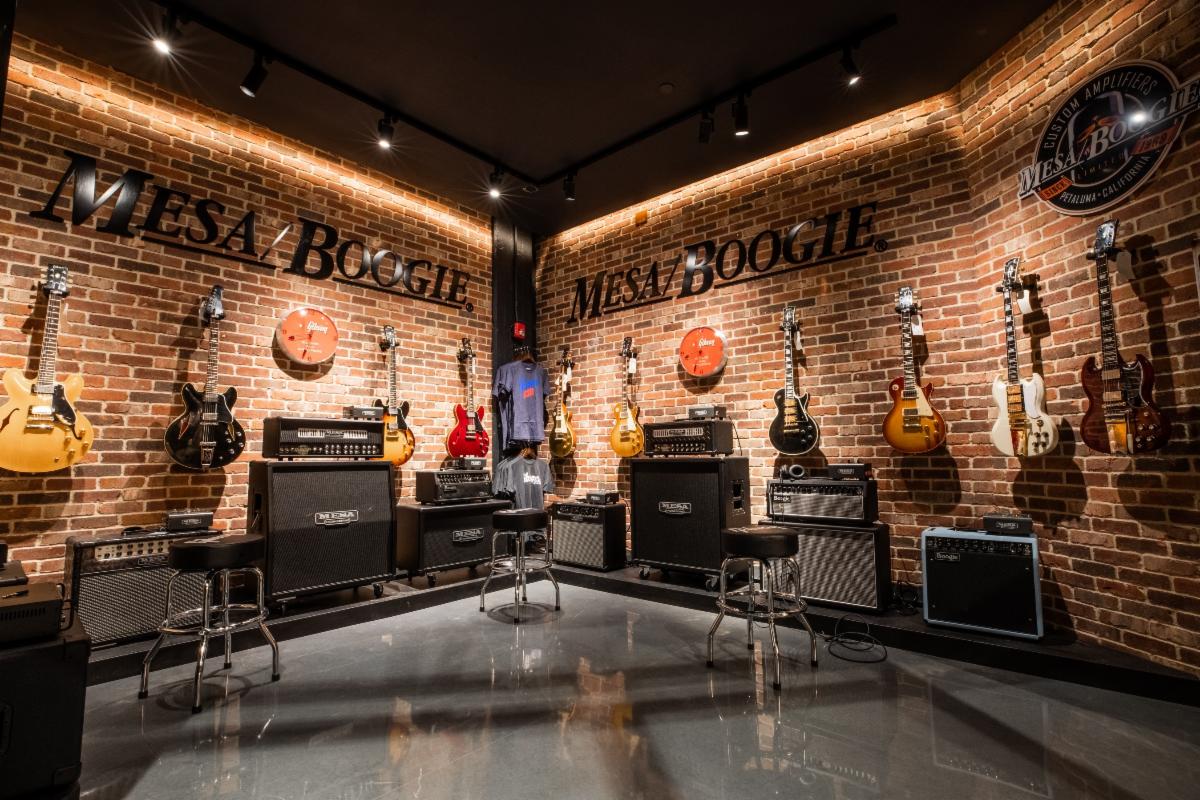 Opening in early 2024, and located in Historic London just off Oxford Street, the Gibson Garage London will feature 4,500 square feet of retail space. Inside the Gibson Garage, visitors can plug-in and play more than 300 electric and acoustic guitarsfrom Gibson Custom Shop to Epiphone, explore the entire collection of MESA/Boogie amplifiers, Maestro pedals, and more.
At the Gibson Garage, music lovers will experience live performances, can design a dream Made-to-Measure guitar in the Gibson Custom Shop Murphy Lab, catch a live taping of one of the award-winning Gibson TV series, and enjoy captivating, interactive storytelling and memorabilia inside the historic space. Fans can play all things Gibson, Epiphone, Kramer, MESA/Boogie, and Maestro, try out the full line of electric and acoustic guitars, and take a piece of history home with one-of-a-kind limited edition guitars, gear and accessories, as well as exclusive apparel collaborations. Whether a seasoned professional musician, a casual guitar player, a beginner, or simply a music fan, the Gibson Garage is open to all, and will be a must-see destination in central London.
Expect an announcement in the coming months regarding the opening of the new Gibson Garage London.
About Gibson
Gibson, the leading iconic guitar brand, has shaped the sounds of generations of musicians and music lovers across genres for 130 years. Founded in 1894 and headquartered in Nashville, Gibson Brands has a legacy of world-class craftsmanship, legendary music partnerships, and progressive product evolution that is unrivaled among musical instrument companies. The Gibson Brands portfolio includes Gibson, the leading guitar brand, as well as many of the most beloved and recognizable music brands, including Epiphone, which has been on every stage since 1873, Kramer, the original MADE TO ROCK HARD guitar brand, MESA/Boogie, the home of tone, KRK, behind great music for over 30 years, and Maestro, the founder of effect pedals. Gibson Brandsis dedicated to quality, innovation, and sound excellence so that music lovers for generations to come will continue to experience music shaped by Gibson Brands. Explore more at Gibson.com, Gibson App, and on Gibson TV, follow us on Instagram, Twitter and Facebook, and visit us at the Gibson Garage.
The post Gibson Garage London To Open in Historic London Early 2024 appeared first on Music Instrument News.
Source: musicinstrumentnews.co.uk