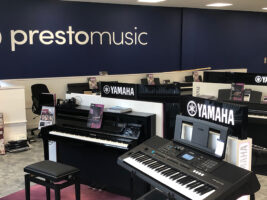 Hey Presto! Classical Music Specialist Adopts Modern Approach
Retail businesses undergoing near-magical growth might seem fanciful in modern times – but Presto Music has pulled a rabbit from the hat with expansion into an impressive 7,500sq.ft retail showroom on Leamington Spa's leafy Regent Grove – Wes Stanton reports. 
Locals to Leamington Spa might be forgiven for thinking that Presto Music was a nostalgic throwback – the shop front on the town's fashionable Park Street was a bit of an anachronism, though the musical cognoscenti would know that the expertise and breadth of knowledge among the staff meant it would be well worth a visit and it remained popular. Yes, I too was guilty of judging this rich musical gem by its cover – despite having told my sales staff for years never to presume anything about appearances. 
But unbeknownst to assuming locals, Presto Music is far more than a small retail shop. Despite humble local music shop beginnings, it has remained stalwart as the local music retailer in Leamington Spa, while others have come and gone seemingly in a puff of smoke. It has modestly gone about expanding its global niche, evolving to have become among the world's largest suppliers of classical and jazz recordings, music books, sheet music and, of course, starter musical instruments as well as those for more ambitious players. With a mail order operation in the south of the town distributing thousands of packages a week worldwide, Presto Music's immaculate show room reflects a business that is traditional yet has an exciting and modern approach to classical music.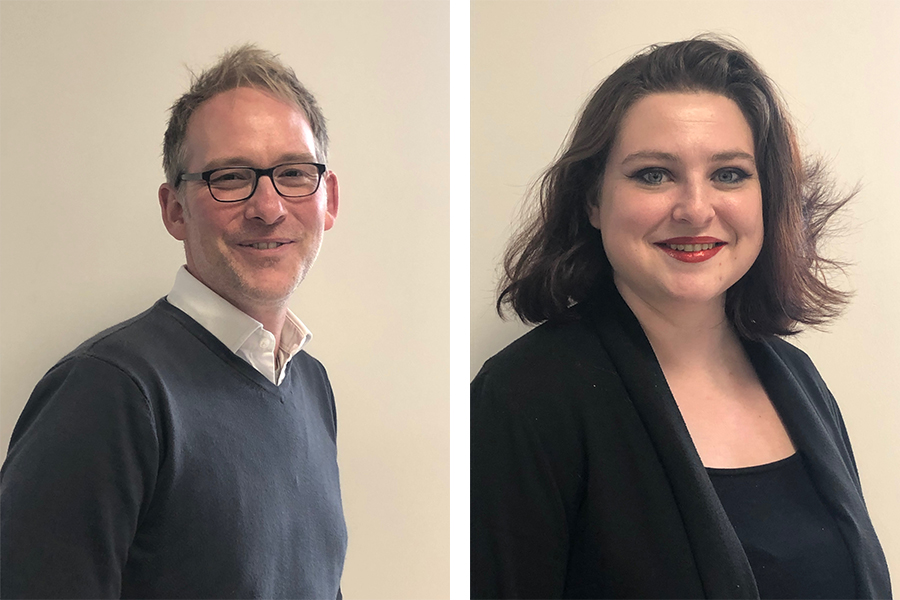 We caught up with commercial director Jonny Brading and shop manager Phyllida Martignetti at their new premises. In between lugging cases, they gave Music Instrument News an insight into where the business is going. 
How did Presto start? Who is the senior team involved with the business strategy now, and who does the day-to-day operations?
"Presto Classical started in 1986 – it was a tiny shop serving the local market for sheet music and instruments for school children. When the former owners were looking to retire, Maurice Millward (of the multi-billion market research company Millward Brown) decided that he wanted to put something back into the community and entered the frame. His love of classical music and business acumen saw him turn the business into a passion project. Today, the business has directors Chris O'Reilly at the top as CEO; Graham Southern COO; Rob Ferrer CTO; and Jonny Brading as Commercial Director and Phyllida Martignetti as Shop Manager. A total of 47 staff are employed across the retail and operations business. 
Moving to 7,500sq ft premises – three times the size of the previous shop – seems like a bold move. What opportunities will these new retail premises afford?
"First and foremost it'll mean we can a offer wider range of products to a level we haven't before – we'll be able to offer a choice besides school instruments, all the way up to a conservatoire.
"Presto has built a community of classical music lovers through strong editorial values, reviews, interviews and content that is very much the beating heart of this niche. We will be able to enrich our followers' content experience with in-store live performances, recordings and streaming service. Whether a featured artist is one on their game, is the third album in or a fresh talent in need of a supportive platform, it becomes a virtuous circle of promotion and provides uplifting content too. It consolidates the business as a core part of the classical music segment – we want to showcase the best musicians, compositions and keep our audience informed, educated and entertained."
One would expect hard copy music – CDs and sheet music – to be undergoing inexorable decline. Why is the market still buoyant globally and how do you see it changing over the next, say, 10 years?
"Sheet music is different from CDs – so many musicians need sheet music yet don't like digital screens. You can annotate paper easily. We're developing downloads of sheet music for sale, but there are many publishers who remain wedded to the curation of their music in sheet form. For example, Bärenreiter closely guard their scores – they are rich with commentaries, historically informed observations, and have a scholarly approach. Their critical music editions remain at the cutting edge of musicology. Where there is curation, there is still value beyond notes on a stave."
"CDs are different – there are some customers who buy CDs because they have invested heavily in HiFi equipment. We are about to launch a WiFi streamer that retrofits older HiFi systems, which will give flexibility to these people's music appreciation."
The latest filed accounts show growth in net worth of over 40% and the holding company remains financially robust. To what do you attribute this phenomenal success and what is your strategy to maintain growth?
"The last few years has been challenging for wider society, with significant societal shifts taking place. We are finding that people are spending more time at home than before, and many of them have rekindled their love of music. We noted an increase in sheet music sales at the start of the pandemic, but that has given way to increased sales of home instruments such as keyboards and digital pianos, while CDs and recordings have also risen sharply.
"Presto Music has always been about nurturing a community of classical listeners. We are investing substantially into our App, which gives a rich, curated experience of the market we are so passionate about. We understand that we need to be able to deliver to the next generation of players and appreciators.
"The conservatoires remain packed with exclusively classical music players – these are the people we hope to attract as obsessive consumers of our content. It's not about competing with spending £8.99 on Spotify, but ensuring we provide a curated, exacting and specialist view that gives real value to our customers."
What is the company's process in selecting brands with which to partner?
Instrument wise, we like to look at products that have unique qualities. Yes, we hold Yamaha digital pianos and Faith guitars but we are also fans of BlackStar amplifiers and Manuel Rodrigez classical guitars; we are also looking at boutique woodwind brands. We will still be strong on starter instruments but ours is a curated view. We stock Stentor string instruments, as there is brand loyalty there from teachers, though we also rate Primavera highly.
www.prestomusic.com
The post Hey Presto! Classical Music Specialist Adopts Modern Approach appeared first on Music Instrument News.
Source: musicinstrumentnews.co.uk