Review – Foxgear Echosex Baby Guitar Effects Pedal
Here's the latest review from our sister-site Electric Guitar Review of a Foxgear Echosex Baby effects pedal, featuring…
Class A FET preamp,
Controls for for tone, age, repeats, time and level.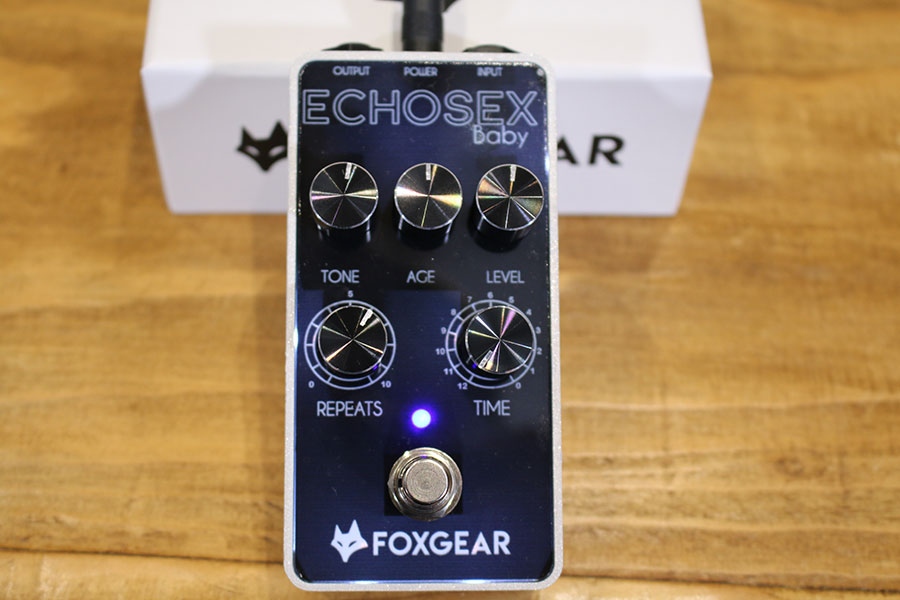 Foxgear Says…"The Echosex Baby, the smaller protégé of the original award-winning Gurus' Echosex, produces enchanting echoes with a distinctive, ethereal, almost primordial sound, all without hauling around an original, vintage Binson Ecorec unit. The Echosex Baby has all the same controls and features that bring to life expansive lush tones of its predecessor, all without the tube of the larger Echosex. The preamp section is designed with a Class A FET to faithfully reproduce nuances of tube behavior. You'll not be going out on a limb with an experimental piece of gear either. The Echosex Baby has already found a home in the pedalboards of stars like Steve Lukather of Toto, and Guy Pratt of Pink Floyd and David Gilmour. Enjoy the Echosex Baby for its space-saving size and downright enchanting tones."
Find out the teams thoughts in the video above!!
Foxgear Echosex Baby – UK RRP: £119.00
For more info, visit: www.foxgeardistribution.com
---
Stock this product?…Why not share this completely impartial review with your customers?…
---
For more completely impartial, high quality reviews, subscribe to the Electric Guitar Review YouTube Channel: HERE and click on the bell icon to be notified of future content.
You can also follow EGR on social media…
Instagram: @electricguitarreview
Facebook: @electricguitarreview
Twitter: @E_GuitarReview
---
The post Review – Foxgear Echosex Baby Guitar Effects Pedal appeared first on Music Instrument News.
Source: musicinstrumentnews.co.uk