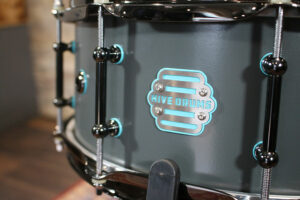 Reviewed – Hive Drums The Worker Snare Drum
Here's the latest review from our sister-site Drummer's Review looking at a Hive Drums The Worker Snare Drum, featuring…
14″ x 5.5″, 3.5mm rolled aluminium shell,
Rounded over bearing edges,
Anthracite Grey powder coated finish,
Teal lug washers and backplates,
Black Nickel vintage tube lugs,
Trick GS007 throw off,
CODE heads fitted throughout.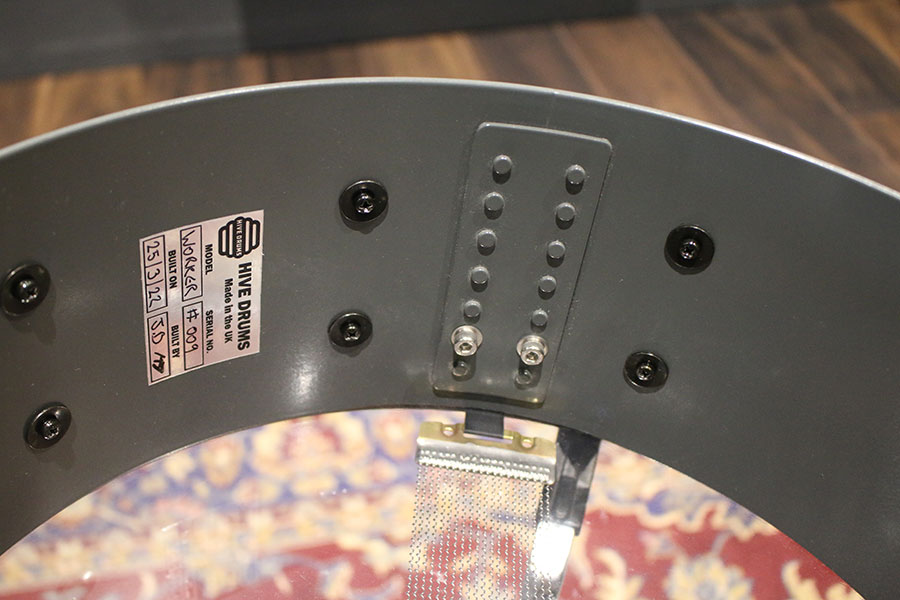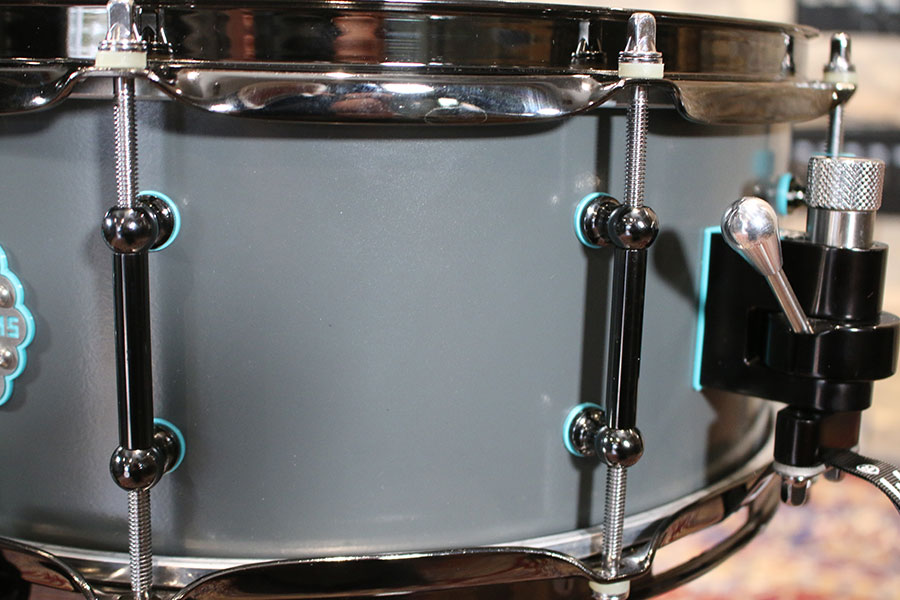 Hive Drums Says…"We wanted to build a metal snare drum "like no other". This drum would serve the working drummer with a lifetime of reliability, durability and most importantly, great sound with a wide, dynamic range. Many prototypes later, we're pleased to be debuting our first snare 'The Worker'.  We have many ideas for future designs currently in the works. Our only limitation is time! "
Find out the team's thoughts in the video above!!
Hive Drums The Worker Snare Drum
UK RRP: £495.00
www.hivedrums.co.uk
See Hive Drums at The UK Drum Show 2023…

---
For more completely impartial, HD video reviews, please subscribe to Drummer's Review YouTube Channel: www.youtube.com/drummersreview and click on the bell icon to be notified as soon as each new video is released. You can also follow us on our social media channels:
Facebook: @DrummersReviewUK
Instagram: @drummersreview
Twitter: @drummersreview
All of Drummer's Review videos are recorded in a top quality studio with the finest equipment. To get the best from our reviews and really hear the instruments perform be sure to listen on good quality speakers or headphones!
---
Also, be sure to check out our other sister-sites (share with your bandmates!) covering Bass Guitar and Acoustic Guitar…


The post Reviewed – Hive Drums The Worker Snare Drum appeared first on Music Instrument News.
Source: musicinstrumentnews.co.uk