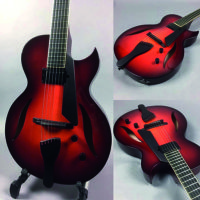 The Diablo goes to Oxford
Fibonacci's Diablo archtop now comes with a secret weapon – a hand-wound OX4 pickup.
The Diablo is equipped as standard with a Kent Armstrong 12 pole Magnum humbucker, itself a well regarded transducer but, Fibonacci says: 'We wanted to offer something a bit more unique which covers all the tonal spectrums a guitarist may look for, be it in the studio or during live performance.'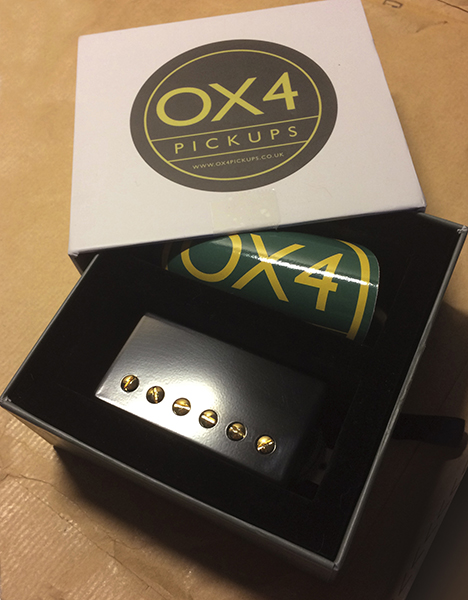 The London-based guitar company teamed-up with Mark Stow at OX4 Pickups from Oxford and asked him to design a special pickup. 'We certainly were not left wanting. After prototyping a few different winds on the Diablo, Mark really nailed what we were after, top end clarity and the voice of the guitar.
'The Diablo OX4 is a magical pickup, and all are hand-wound and assembled to order in the UK by Mark himself. He uses only 'top shelf' components and vintage correct materials. The Diablo OX4 pickup is wound at 7.7k, bang in the "sweet spot" range to offer that top end clarity.'
Info: www.fibonacciguitars.com
The post The Diablo goes to Oxford appeared first on Music Instrument News.
Source: musicinstrumentnews.co.uk