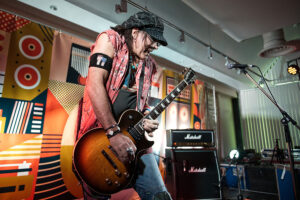 The Guitar Show 2023 Breaks Record With Biggest-Ever Event
Indicating that 2023 is likely the year that the events industry returns to pre-pandemic form, the weekend of 25 and 26 February saw the largest ever visitor numbers for The Guitar Show, along with a significant increase in exhibitor space. The move to a new venue – Solihull's Cranmore Park – proved extremely popular, allowing for both electric and acoustic exhibition areas to co-exist on the same floor for the first time.
Among the highlights of the show, Marshall's long-awaited reissues of the classic The Guv'nor, Drivemaster, Shredmaster and Bluesbreaker pedals received their first ever outing at TGS while Bonhams Auctioneers exhibited a number of highly collectible instruments from their upcoming Peter Green estate auction – including the Fleetwood Mac guitarist's stunning Gretsch White Falcon, which goes under the hammer in June.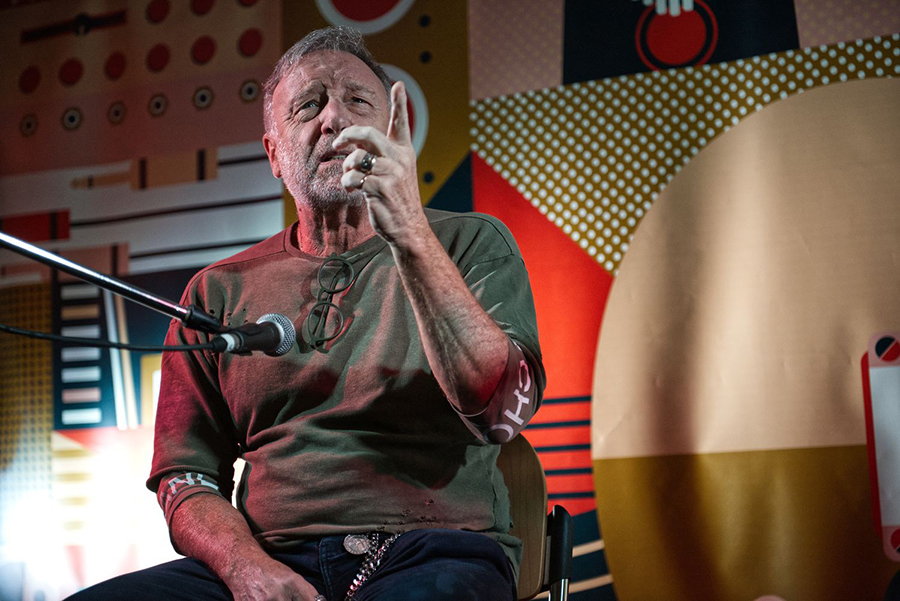 The Live Stage hosted perhaps the most diverse array of talent in the show's history, with artists including Irene Ketikidi, Alice Cooper/Slash guitar slinger Ryan Roxie, Pendulum's Perry ap Gwynedd and Joy Division legend Peter Hook keeping a rapt audience entertained throughout the weekend.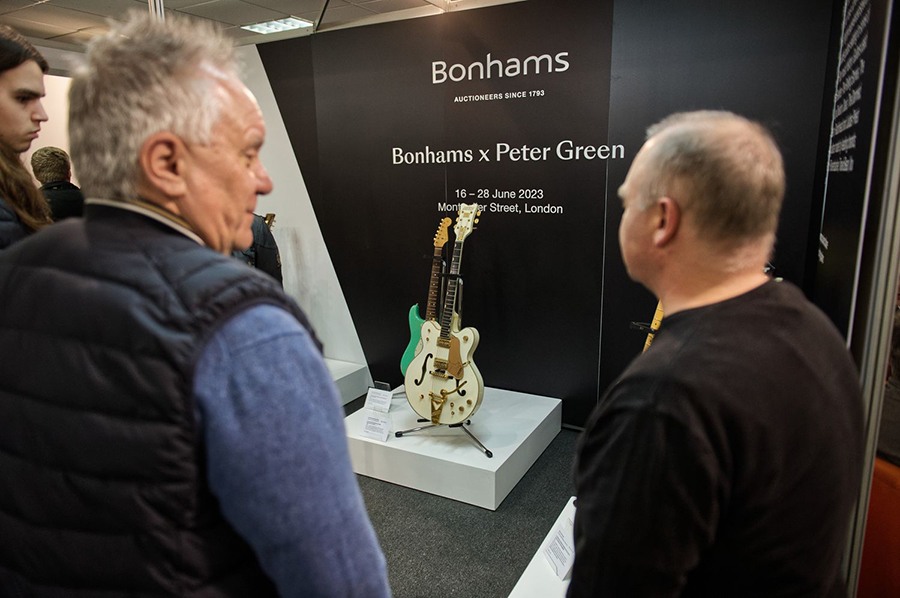 Show organiser Jason Hunt said of the show, "I'm absolutely delighted with the response from both visitors and exhibitors to this year's show. Everyone had a great weekend and I was particularly encouraged to see the trend of a increasingly diverse audience – in terms of ages, backgrounds and musical preferences – continuing to come to the show. I think it bodes well not just for the event but for the health of our industry."
Jamie Clayton, Commercial Director from show retail partners Absolute Music concurred, commenting that "this was another fanatic weekend at the guitar show, which we've come to expect. The new venue was a real hit and the organisers have really created the perfect show for all generations of guitarists. Here's to next year.
For more information visit www.theguitarshow.co.uk
The post The Guitar Show 2023 Breaks Record With Biggest-Ever Event appeared first on Music Instrument News.
Source: musicinstrumentnews.co.uk