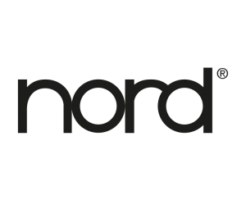 Discover this new and groovy sound bank for the Nord Drum 3P!
We already know that Swedish folk are known for their awesomeness. Because let's face it: who isn't completely in love with IKEA – and it's delicious köttbular? Exactly. But did you know they also bring musical greatness to the table? Just look at Albin Westerlind: Swedish composer, keyboardist and singer that started his musical career by learning to play the drums at the age of eight, before completely devoting himself to the piano.
And now he created this new and very groovy sound bank for the Nord Drum 3P, completely inspired by the music of the eighties. This bank contains 20 kits and it available for free download at nordkeyboard.com. The only thing you have to do? Make sure that your Nord Drum 3P has the latest OS v1.24 before you transfer the Albin Westerlind Bank – this way you'll receive four additional memory banks!
Source: www.algambenelux.be