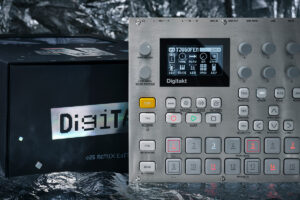 Elektron announces the e25 Remix Edition
Introducing the e25 Remix Edition: Swedish musical instrument company Elektron today released a limited run of special edition Digitakt, Digitone, and Syntakt machines.
This is a time hack to disorientate, reorientate, and deliver you to bliss. In recognition of a quarter century of Elektron existence, and to celebrate everyone who has bleeped, blooped, thumped, sliced, and got lost in any other kind of audio exhilaration with the company over the years. These silver-faced units, spread across the Digi Trinity, are inspired by yesteryear, and hell-bent on pulling sounds through the veil of possibility and into reality.
A ripple of both past and present
Digitakt, Digitone, and Syntakt are unique music-making machines, and there are a number of special additions included to accompany your extra-special edition. The instruments themselves are hand-built in stainless steel, individually numbered and bearing laser-etched logos. The box too is unique in its design and build, containing e25 poster versions, and a greatest hits sticker sheet. And the e-shaped cherry on top is a special mixtape cassette featuring an hour of original and eclectic music from the Elektron Team.
Hands-on production
All instruments have been handcrafted in stainless steel in Sweden. The faceplates have been brushed to give them their own unique finish, with no two units identical in appearance, while the logo and limited edition number on the front panel are laser-etched. Each box is adorned with silver foil highlights, created with vintage machinery in the very capable hands of local printers.
Digitakt – Eight voice digital drum computer & sampler
Released in 2017, Digitakt splashed down as a compact sampling drum machine capable of summoning monstrous beats or delicately layered sample-scapes, breaking creative boundaries wide open. Since then, Elektron has added a succession of new and exciting features to its repertoire, making it even more super-powered year after year.
Digitone – Eight voice polyphonic digital synthesizer
Digitone followed on the heels of its sibling in 2018, continuing the Digi line with its innovative and accessible take on FM synthesis, and as a prime source of new sounds and timbres. Create rich and enchanting tones with ease, diving from jagged chaos to mellow sonic suppleness, seemingly emanating from a parallel universe. Regular creativity and performance-focused feature additions have continued Digitone's sonic trajectory
Syntakt – 12 track drum computer & synthesizer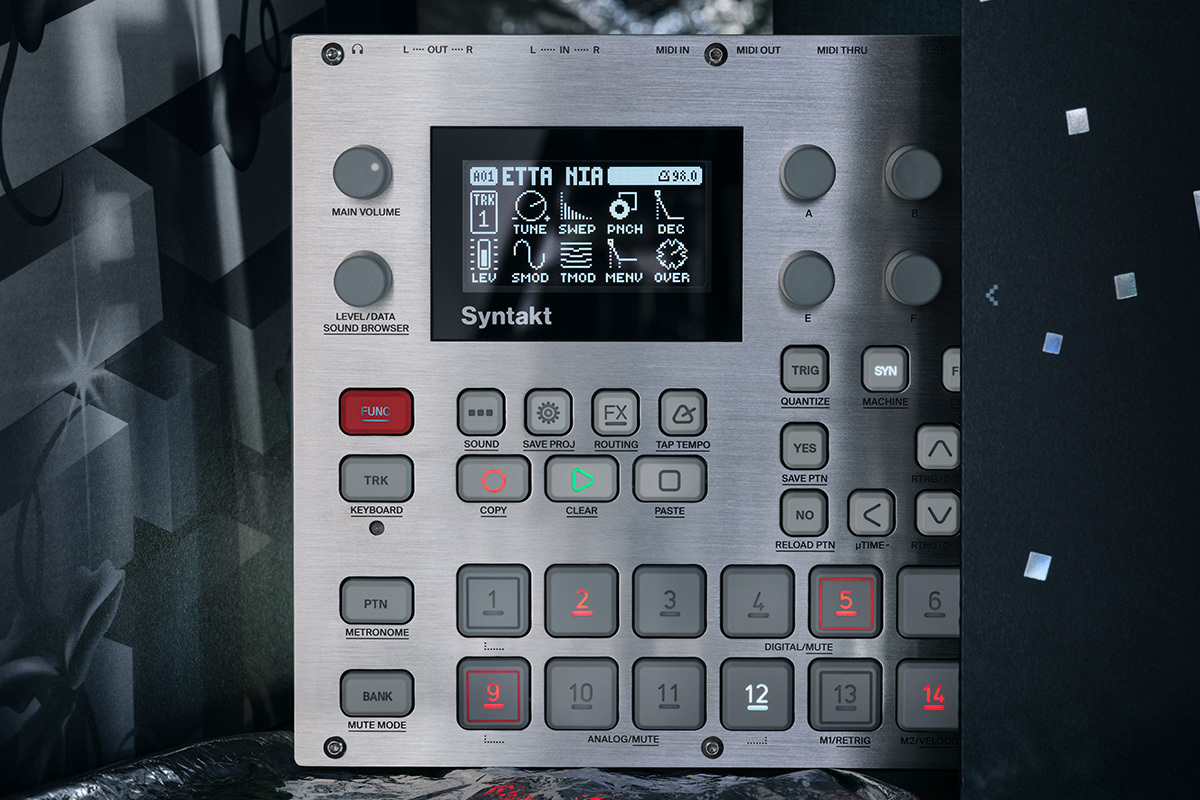 Coming in 2022, Syntakt may be the youngest of the three but it's jam-packed with possibilities and loaded with powerful sound-exploring tools. Analog and Digital synthesis. Drum and melody. They're here in full fusion. Syntakt's various percussive and melodic machines make for an adventurous playground, and even though it's only been out a little over a year, more machines have already arrived. And more will follow.
Silver threads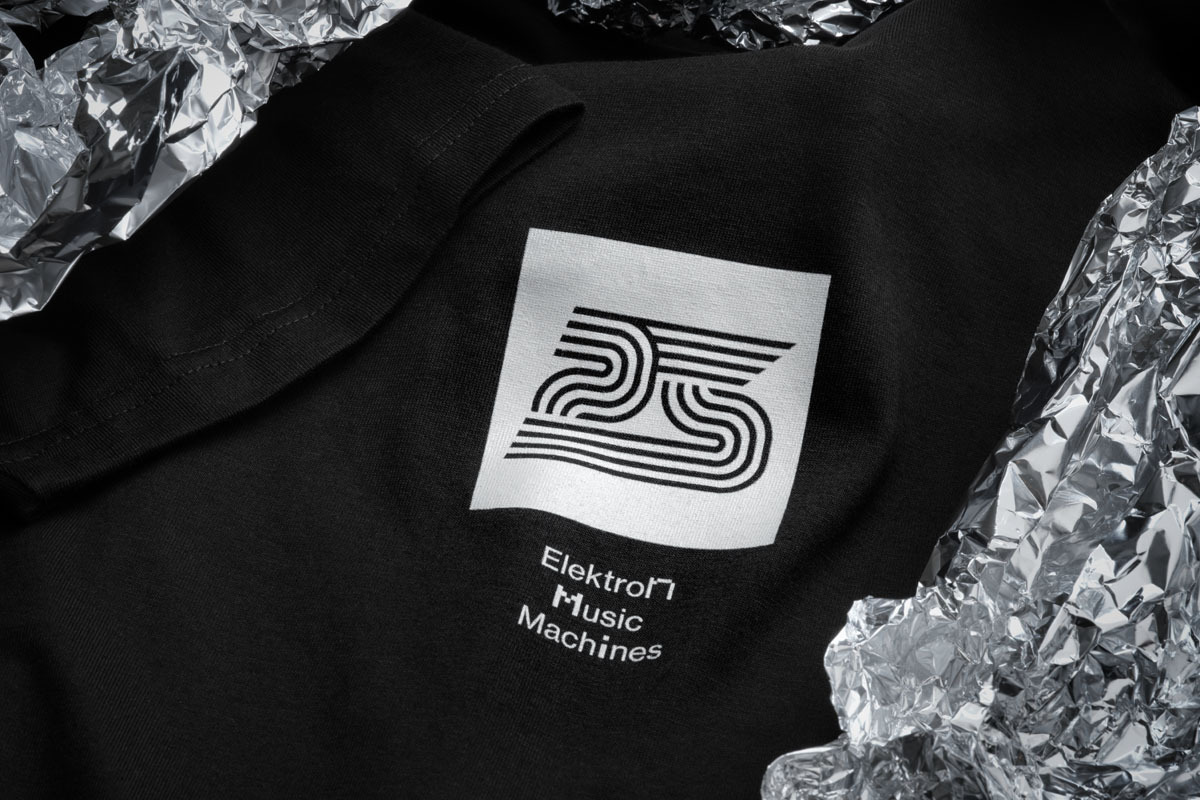 Elektron has also produced an e25 Remix T-shirt to accompany the launch. It's limited numbers for a limited edition. And available exclusively from the company's webshop.
Pricing & availability
The e25 Remix Edition Digitakt & Digitone are available for 999 USD/1049 EU, and Syntakt is available for 1149 USD/1199 EU from the Elektron webshop. Also available from retailers carrying the Elektron range of products.
About Elektron
Elektron creates innovative and magnificent electronic musical instruments and devices, widely acclaimed for their stellar sound and immense creativity-unlocking potential. Formed in 1998, the company has its headquarters in Gothenburg, Sweden, with a subsidiary in Los Angeles, USA.
The post Elektron announces the e25 Remix Edition appeared first on Music Instrument News.
Source: musicinstrumentnews.co.uk