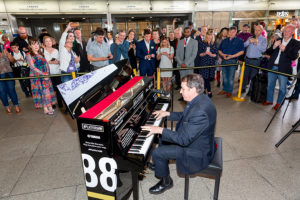 Jools Holland plays Yamaha live at Canary Wharf tube station
4pm at a London Underground station is hardly a typical venue for a concert, but yesterday, Jools Holland launched the second #Platform88 piano as part of the partnership between Yamaha and Transport for London (TfL) to bring more music to Tube customers. Holland's performance was streamed live from the event via Facebook.
The two-year #Platform88 project, which takes its name from the number of keys on a piano, provides opportunities for anyone to play the instruments and entertain fellow passengers. During the next two years, the pianos will 'commute' around the TfL network, giving millions of passengers the platform to showcase their musical talents.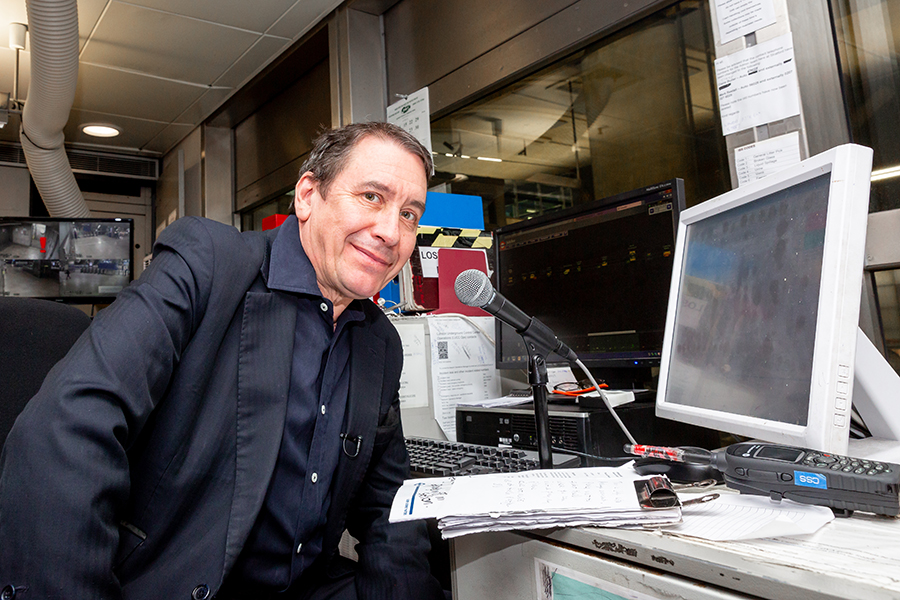 Launching the second #Platform88 Jools Holland said: 'I'm thrilled to be a part of #Platform88 and I'm sure this beautiful instrument will provide much enjoyment for players and audiences alike. It's amazing how many people can play the piano well and I'd encourage everyone to either have a play or just stop and listen for a while. Who knows who may spot you!'
Currently residing at Tottenham Court Road Tube station, the first #Platform88 piano was launched in November by multi-instrumentalist, composer and producer, Tokio Myers. Yamaha and TfL say it's now enjoyed by thousands of travellers every day, and plans are in preparation for a third piano to be placed on the Tube network.
At the end of the programme the pianos will be donated to charity. The Jools Holland piano will go to Music For All, of which Holland is a Patron.
Yamaha's Charles Bozon said: 'Yamaha is all about enriching people through music making, and we are thrilled that these pianos are providing entertainment and inspiration to thousands. We've already received hundreds of stories and pictures of people enjoying the instrument at Tottenham Court Road Tube station and now with the addition of Jools piano at Canary Wharf Tube station we hope unite even more passengers through music.'
Info: https://uk.yamaha.com/index.html
The post Jools Holland plays Yamaha live at Canary Wharf tube station appeared first on Music Instrument News.
Source: musicinstrumentnews.co.uk