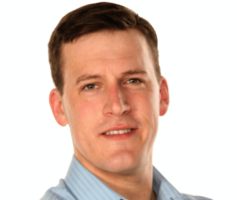 Lawo appoints Craig Newbury director of sales and operation for UK and Ireland
Newbury brings over 18 years of broadcast experience to the role.
Lawo, the German manufacturer of IP-based AV systems and control solutions, has appointed Craig Newbury to the position of director of sales and operations, immediately assuming responsibility for the activities of Lawo in the United Kingdom and Ireland.
Newbury brings with him over 18 years of broadcast related experience across a range of technical, operational and commercial roles. After several years of experience in senior sales management positions across the UK and Europe, Newbury most recently held the position of VP of sales and marketing for Wohler.
Commenting on his new position, Newbury said: "Lawo is a progressive, engineering led company which holds values of innovation, quality and reliability at its heart. The company's unique selection of solutions allows it to offer its customers a complete IP-based broadcast workflow across audio production, video infrastructure, control and analysis. Lawo's technological innovation, future-oriented thinking, and absolute focus on customer satisfaction made Lawo a natural choice. I'm looking forward to continue to develop and improve Lawo's presence in the UK and Ireland and helping our customers to fully recognise their visions."
Jamie Dunn, head of global sales, added: "We are very pleased that Craig now is a member of our Lawo family. He brings a lot of experience and has excellent relationships with both clients and partners. Craig is a perfect fit with Team Lawo as we continue to invest in important markets such as the UK."
Source: mi-pro.co.uk