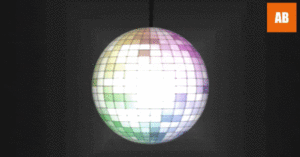 Looking for an alternative club to party hardy?
Well, my friend, then you've come to the right place! Because we did some research for you – and came up with five awesome places for you to get on that music groove. Ready? Set. Party! (alternatively)
#1 Trix – Antwerp
Let's start off with Trix: an Antwerp-based club that's mostly a venue for alternative pop music. This cosy club isn't only thé place to be for finally getting to watch that grungy band you loved as an angry teenager, but you can also apply for some workshops where you'll learn a thing or two about making music yourself. Anyhow, the vibe at Trix is always incredibly intense and just plain freaking awesome.
#2 DE Studio – Antwerp
DE Studio is sometimes called the creative headquarters of Antwerp. And although this is a self-pronounced title, they may be on to something! This impressive building inhabits everything your artistic and music-loving heart desires: theatre, dance, music, literature, film, parties, festivals, … This incredible venue will never cease to impress and delight you with their events!
#3 In De Ruimte – Ghent
When we think about Ghent, it's hard not to think about young artists, music, hipsters and other alternative shizzle. This is why Ghent is definitely a Walhalla for everyone who's looking for a new alternative venue. And In De Ruimte is absolutely one of these must-visit locations! This platform hosts expositions, workshops and music all the same. It's a very cool, very unique underground club which solely focuses on artists, art and music.
#4 Kinky Star – Ghent
Kinky Star is a well-known music centre in Ghent that's actively searching for all kinds of new developments within the underground music scene. Not only can you visit the centre for some awesome concerts of all different kinds of genres, but they're also providing some useful educational moments. So cool!
#5 AB – Brussels
What Trix is for Antwerp, is AB for Brussels. This number one pop and rock temple has been doing the same thing for years – and it still works: introducing all kinds of interesting artists to every music enthusiast out there. New or established – hardcore metal or dreamy pop? Ab provides it all. Great venue. It's true.
There you go: five places you should definitely check out when you're in the mood for something alternatively (get it?) besides that go-to pub of yours. Have fun, my sweet alternative rock stars!
Source: www.algambenelux.be