NORD Sample Converter
The Nord Sample Converter converts your existing Version 1 & 2 (.nsmp) files to the new Version 3 (.nsmp3) format used in the Nord Stage 3.
Simply drag the .nsmp files to the application window and new .nsmp3 versions are automatically created inside a folder called "nsmp3" in the source folder.
Important: Converted files require Nord Stage 3 OS v1.32 or later
Download and read more about the Nord Sample Converter here: http://www.nordkeyboards.com/software-tools/nord-sample-converter

The new Stage 3 OS v1.32 includes refined B3 Organ model, full support for converted .nsmp files and bugfixes.
Download the OS v1.32 here: http://www.nordkeyboards.com/downloads/downloads-nord-stage-3
See Update History for full details on what's new: http://www.nordkeyboards.com/products/nord-stage-3/nord-stage-3-update-history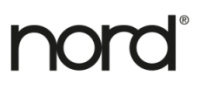 BewarenBewaren
Source: www.algambenelux.be