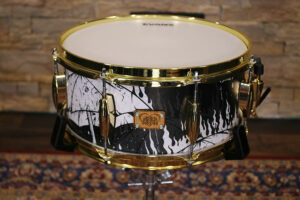 Review – AD Custom Drums Snare Drums
Here's the latest review from our sister-site Drummer's Review featuring a pair of AD Custom Drums snare drums:
13″ x 6.5″ 'Plybrid' Snare…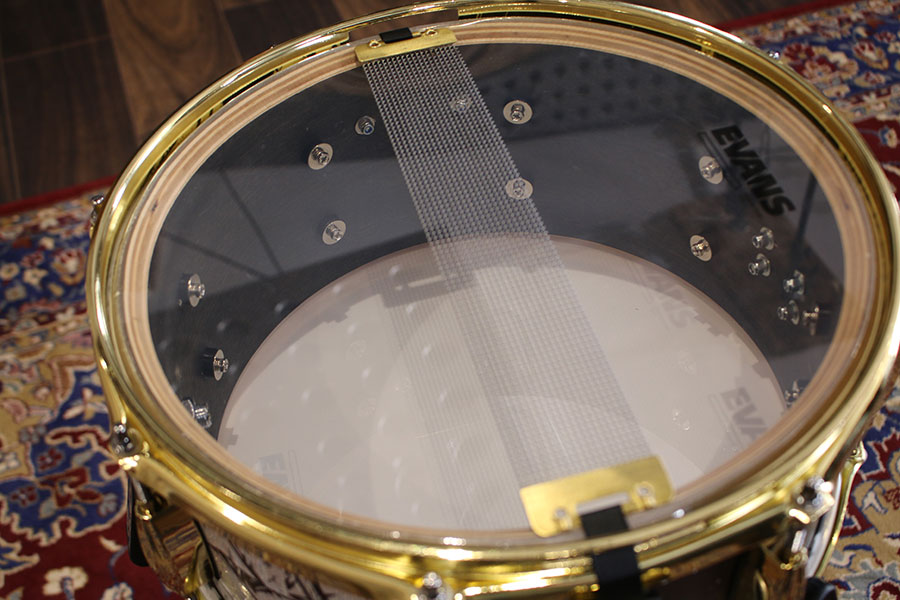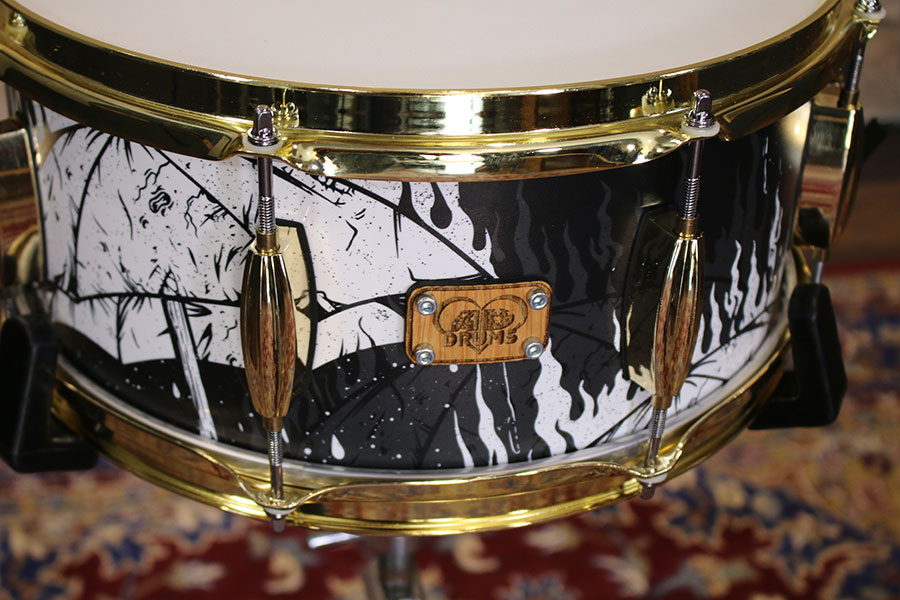 13.5mm hybrid shell – 6mm clear acrylic bonded to 7mm birch,
45˚ bearing edges top & bottom,
Custom Wrap finish,
Brass shell hardware,
2.3mm triple flanged hoops,
Evans G2 batter / Evans Snare Side 300.
10″ x 6″ 'Popcorn' Snare…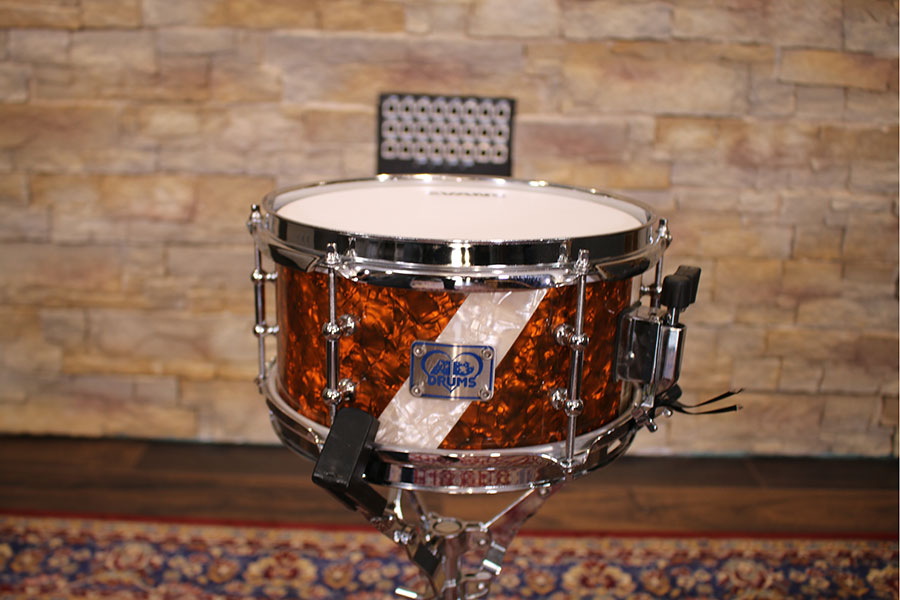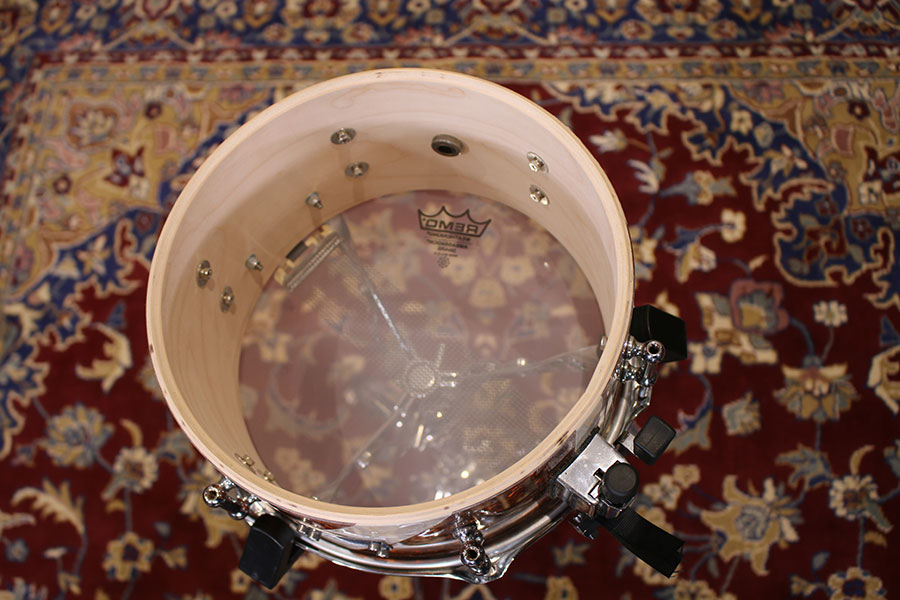 6ply, 6mm birch shell,
Custom copper-coloured Pearl wrap w/aged white in-fill finish,
45˚ bearing edges top & bottom,
Chrome hardware,
2.3mm triple flanged hoops,
Evans G2 batter / Remo Ambassador Snare Side.
AD Custom Drums Says…"AD Drums is an independently run Custom Drum Company, specialising in custom builds, finishes and shell manufacture.
Since opening our doors in 2005, AD Drums has built a range of custom builds and finishes to meet all budgets and specs, creating kits for drummers wanting something unique and completely different to every other drummer out there.
Unlike high street brands, when dealing with AD Drums, you are speaking to the people who will build your dream kit – apply the finish and the hardware, eliminating both a third party and the risk of anything going wrong. This ensures we get the finished product to meet your exact specification.
Contact us with an idea or a complete design and we will make sure we build your dream kit, Can't decide want you want? No problem – at AD Drums we have extensive experience in creating and designing custom builds, and are always on hand for unique ideas and suggestions."
Find out the teams thoughts in the video above!!
UK RRP: 13″ x 6.5″ Plybrid Snare: £599.00, 10″ x 6″ Popcorn Snare: £349.00
For more info, visit: www.addrums.com
---
Stock this product? Why not share this completely impartial review with your customers?…
---
For more completely impartial, HD video reviews, please subscribe to the Drummer's Review YouTube Channel: www.youtube.com/drummersreview and click on the bell icon to be notified as soon as each new video is released. You can also follow on social media channels:
Facebook: @DrummersReviewUK
Instagram: @drummersreview
Twitter: @drummersreview
All of Drummer's Review videos are recorded in a top quality studio with the finest equipment. To get the best from our reviews and really hear the instruments perform be sure to listen on good quality speakers or headphones!
The post Review – AD Custom Drums Snare Drums appeared first on Music Instrument News.
Source: musicinstrumentnews.co.uk