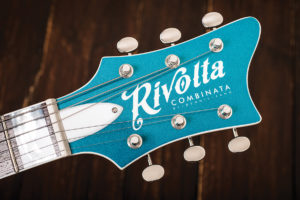 Rivolta Combinata Review
A Dennis Fano guitar for the masses? Chris Vinnicombe samples the fruits of an interesting collaboration…
What's in a name? You'll doubtless recognise that of Dennis Fano, the eponymous founder of Fano Guitars and the man who has more recently been building wonderful offset-body electrics in Fleetwood, Pennsylvania under the Novo Guitars banner.The post Rivolta Combinata Review appeared first on Guitar & Bass.
Source: www.guitar-bass.net