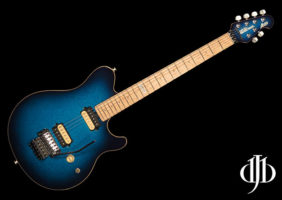 NYNGD: New Year's New Guitar Days! NYNGD #2017-3
.
Welcome to Day 3 of my annual New Year's New Guitar Days (NYNGD)!
Alright, we're rolling now! Thanks for the kind words and comments on yesterday's #2017-2!
Today's NYNGD represents a collector's triumph! As you may recall, in 2014 I purchased a Blue Dawn Axis and here's what I said in that NYNGD: "So… as you can imagine, when I purchased this I THOUGHT that I had found an LE2007 Blue Dawn Axis from the special LE run that was done that year. I had no idea that Blue Dawn had been offered as a standard color in 2002 (and not sure how many years it was available). I had assumed it was a special color specifically for the LE2007 run, just like Black&Gold was the LE2006 run and Sequoia Gold was the LE2008 run. BAH… Do your research, you fool! (Jeff smacks his own forehead) I didn't even think to look for the LE2007 inlay at the 12th fret. So… in my Guitar Gallery, rather than taking its place right between the LE2006 Black&Gold and the LE2008 Sequoia Gold, this guy is instead stationed next to its cousin, the Burnt Apple Axis."
And then I said, "Anybody have an LE2007 Blue Dawn Axis you're looking to get rid of? ;)"
Well, in 2017 I located one that, basically, was a case queen and is 100% mint. Here she is! What an awesome color. And I don't care what any of you says — the 12th fret inlay kicks ass and shouldn't have been discontinued! This LE2007 Blue Dawn Axis plays great, looks great, and is one I am really happy to have located!
So… "Anybody interested in buying a 2002 non LE2007 Blue Dawn Axis??? 😉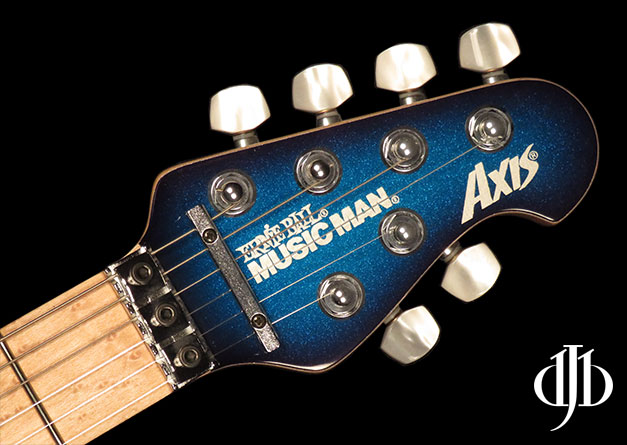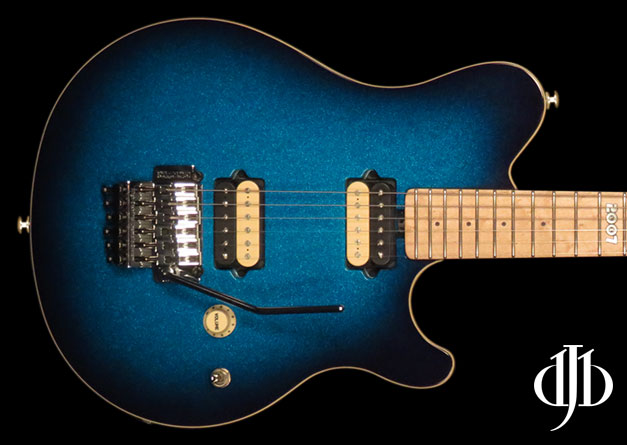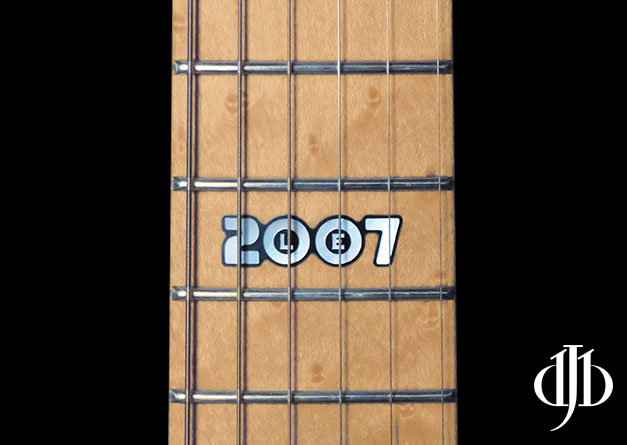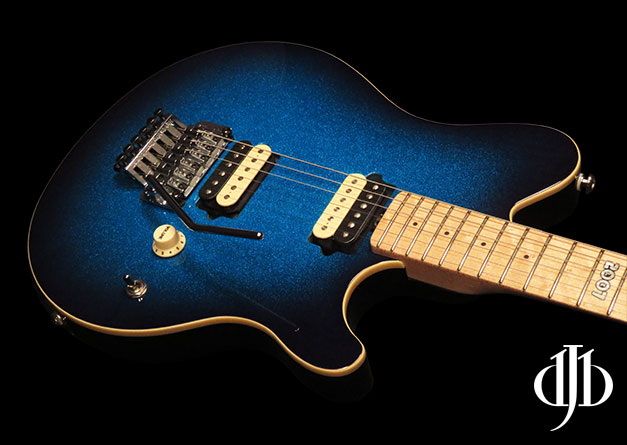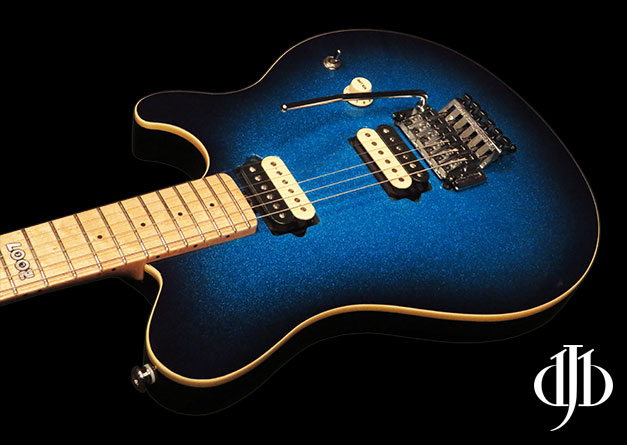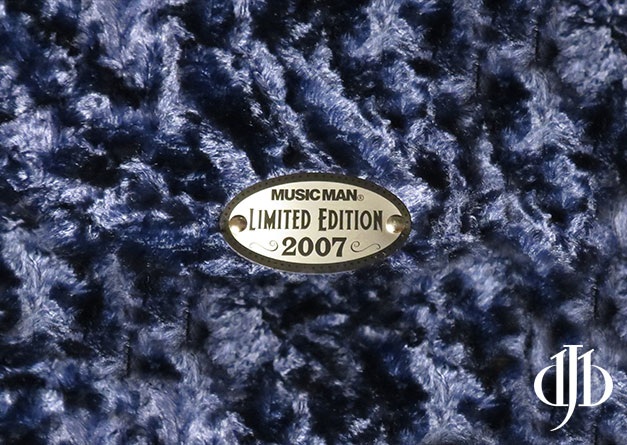 I'll be back tomorrow with another NYNGD: New Year's New Guitar Day!
Thanks for looking everyone!
Past Days:
#2017-1 | #2017-2 | #2017-3
#2016-1 | #2016-2 | #2016-3 | #2016-4 | #2016-5 | #2016-6 | #2016-7 | #2016-8 | #2016-9 | #2016-10 | #2016-11 | #2016-12 | #2016-13 | #2016-14 |
#2016-1 | #2016-2 | #2016-3 | #2016-4 | #2016-5 | #2016-6 | #2016-7 | #2016-8 | #2016-9 | #2016-10 | #2016-11 | #2016-15
#2015-1 | #2015-2 | #2015-3 | #2015-4 | #2015-5 | #2015-6 | #2015-7 | #2015-8 | #2015-9 | #2015-10 | #2015-11 | #2015-12 | #2015-13 | #2015-14 |
#2015-1 | #2015-2 | #2015-3 | #2015-4 | #2015-5 | #2015-6 | #2015-7 | #2015-8 | #2015-9 | #2015-10 | #2015-11 | #2015-15 | #2015-16 | #2015-17
#2014-1 | #2014-2 | #2014-3 | #2014-4 | #2014-5 | #2014-6 | #2014-7 | #2014-8 | #2014-9 | #2014-10
#2013-1 | #2013-2 | #2013-3 | #2013-4 | #2013-5 | #2013-6
#2012-1 | #2012-2 | #2012-3 | #2012-4 | #2012-5 | #2012-6 | #2012-7
(The back story in case you're new to my NYNGD: For the past couple of years I've done a fun thing that most of you I think enjoyed, and I thought I would do it again this year. Every year, I am a slacker about keeping my Guitar Gallery up to date… So, as a fun holiday thing, let's launch a guitar in the Guitar Gallery each day leading up to New Years Eve! In the past I've received PM's about my collection and whether I play all of these guitars. 🙂 The same question came up during my NYNGD posts a few years ago and my answer was pretty detailed and well thought-out, so please check it out here!)
(Also, in case anybody gets any funny ideas — these guitars are not at my house. They are all in my very secure and alarmed studio facility. I usually only have two guitars floating around the house…)
Source: http://forums.ernieball.com