Oops, I may have buffed a Majesty
and also installed
DiMarzio
Illuminators with a JP toggle! This was done by request on an out-of-warranty guitar.
After a very quick cut and buff the matte finish SBMM Majesty came to a nice gloss. Since this procedure is going to gloss right from a textured finish without being sanded smooth there are some small imperfections from the low spots in the matte when you get up close. I was very impressed with how nicely this one responded to the buffing wheel.
Don't be afraid to make your guitar work for you!
Before
After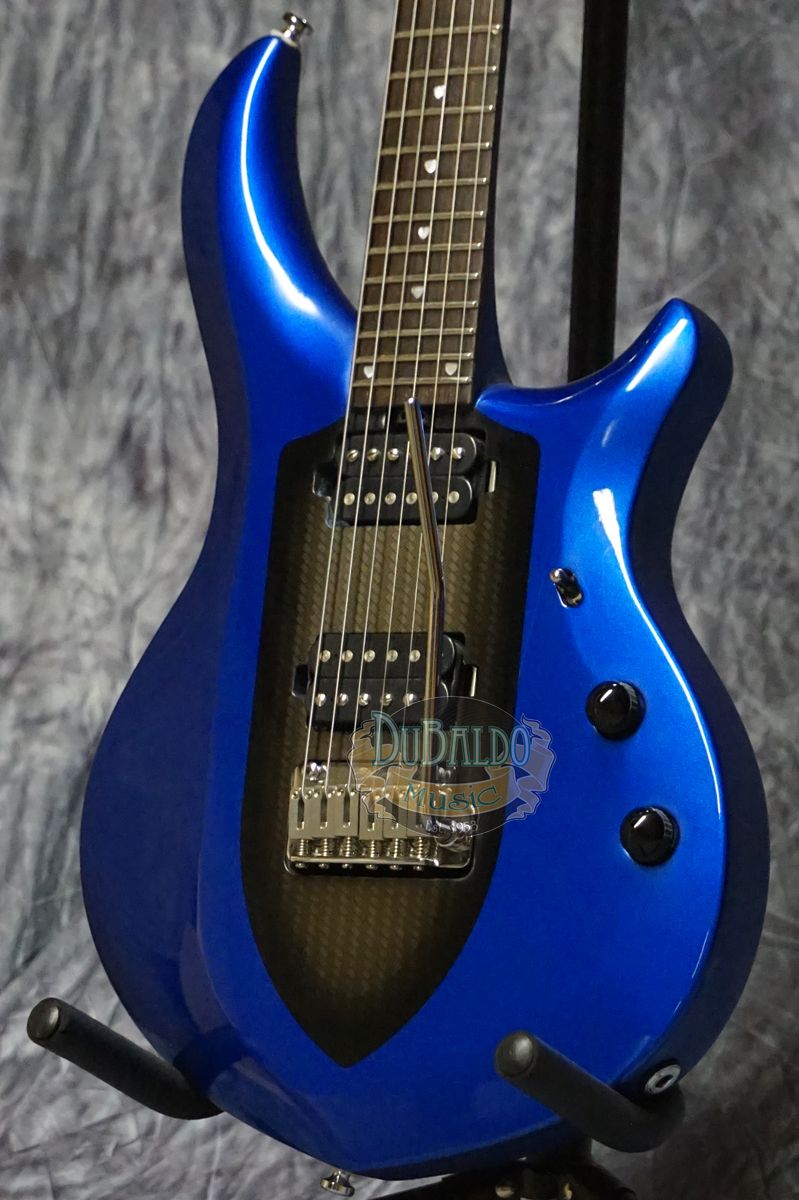 Source: http://forums.ernieball.com