New Exhibits & Artists Confirmed for The UK Drum Show 2023
As 2022 soon comes to an end, brands ready plans for 2023 with returning and further new companies displaying their latest percussion products destined for The UK Drum Show at the ACC Liverpool September 30th & October 1st.
Having taken place at the earlier date of April 2022, The UK Drum Show returns to its usual time of late September next year. The 2022 return of The UK Drum Show saw an additional 26 new companies head to Liverpool after the restrictions of COVID-19, making this the largest gathering of brands in the history of the show.
Catching up with organiser Neil Golding ahead of next years show he states, "obviously returning after COVID, which we appreciate is now a part of our everyday lives, this years show was the biggest for us yet with regards to the number of exhibits and public attendance. Whilst businesses and the public maneouvre the economic crisis, we have been most fortunate with the level of support from our exhibiting partners, complimented by further new interest to exhibit from the UK and International companies investing in our event."
Asked why the show continues to gain interest and grow year on year, Golding replies, "I really think it's a number of things. The whole landscape has changed so much over these past years. I think the commonly shared reason though is that direct consumer facing opportunity between brand owners or distributors, to really gauge what drummers think about their products is invaluable. Whilst sales can be made to end-users at the show, being a consumer event which can assist with exhibiting costs, it can prove useful to showcase new or full ranges of products possibly not stocked or promoted by retailers, so it can assist or play a part of driving drummers into their own local music retail stores."
Golding continues, "the extended opportunity the show presents every year that it takes place, is that our audience grows. What I mean by that, is whilst  we are very pleased to welcome guests through the doors for the two days of the event, committed exhibitors have an opportunity and the benefit to communicate with our audience all year round between shows. News updates or new product innovations can be shared with historic and present guests in real-time through news e-shots and social media, so it assists to drive interest for drums and percussion throughout the year. We have experienced more and more brands realising the benefit beyond the two days of the show and that we feel is a real added benefit at no extra cost," Golding concludes.
Recent Newcomers for 2023
EFNOTE To Exhibit at The UK Drum Show 2023
The UK Drum Show are thrilled to welcome another new exhibitor  for their guests to try out at the UK's largest drum and percussion event.
Unknown to some, In 2018, skilled engineers with a 20-year career who felt the limits of product development at a major electronic musical instrument manufacturer in Japan, gathered together pursuing flexible ideas that are not tied to cost, and the non-logical attraction of musical instruments.
Wanting to create more valuable musical instruments with more free designs, with insane ideas, be sure to visit EFNOTE at The UK Drum Show and check out what these group of engineers have produced – we can't wait to check them out ourselves!
Recently Announced Newcomers for 2023
EFNOTE presents the new E-Drum Set EFNOTE 7X – the world's first set with an Effect Crash Pad and Cymbal Stacker in a classic vintage look on stage, in the studio and in the rehearsal room.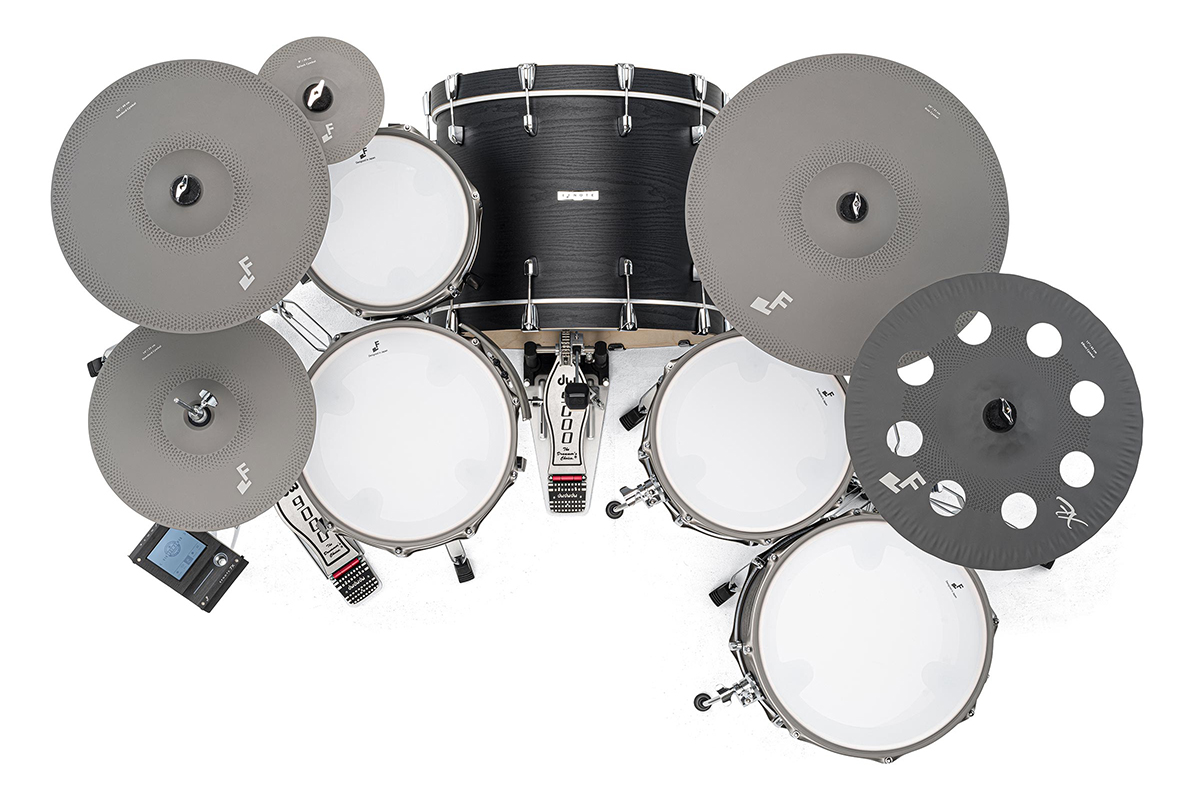 EFNOTE FX Cymbal Pad
The new EFNOTE 17″ FX Crash is the world's first effect cymbal for e-drums. The new patented surface structure, which is based on the weight, hammering and vibration behavior of bronze cymbals, brings the realistic playing feel to an unprecedented level. The look is based on perforated cymbals, which are only known from acoustic drums. The cymbal pad is also available separately (RRP is €425.00).
STAK
technology
Another feature of the e-drum set is the new STAK
cymbal holder. This allows the Splash Pad to be mounted directly and easily over the Effect Pad. The technology, also for cable passage, is patent pending and is being used for the first time in the 7X set WeiseFootSplashes makes it possible in a way previously unknown from electronic drums. 
Tru-Motion
technology with multi-optical sensor
The Hi-Hat Cymbals use Tru-Motion
technology: This enables foot splashes in a unique way that have not been seen before with electronic drums. 
Included in delivery        
1x Triple Zone Mesh Head Snare Drum 14″ x 5.5″
1x Dual Zone Mesh Head Tom Tom 11″ x 08″
1x Dual Zone Mesh Head Floor Tom 13″ x 13″
1x Dual Zone Mesh Head Floor Tom 15″ x 15″
1x Dual Zone Hi-Hat Pad 14″
1x Dual Zone Splash Pad 8″
1x Triple Zone Crash Pad 16″
1x Dual Zone Effect Crash Pad 17″
1x Triple Zone Ride Cymbal Pad 20"
3x boom cymbal stands
2x snare stands
The EFNOTE 7Xis available now, the RRP is EUR 6765.00 (incl. 19% VAT).
Adam Marcello Joins The UK Drum Show
Adam Marcello is a professional drummer, music director, educator, clinician, and programmer most notably recognized for his work with Grammy nominated artist Katy Perry.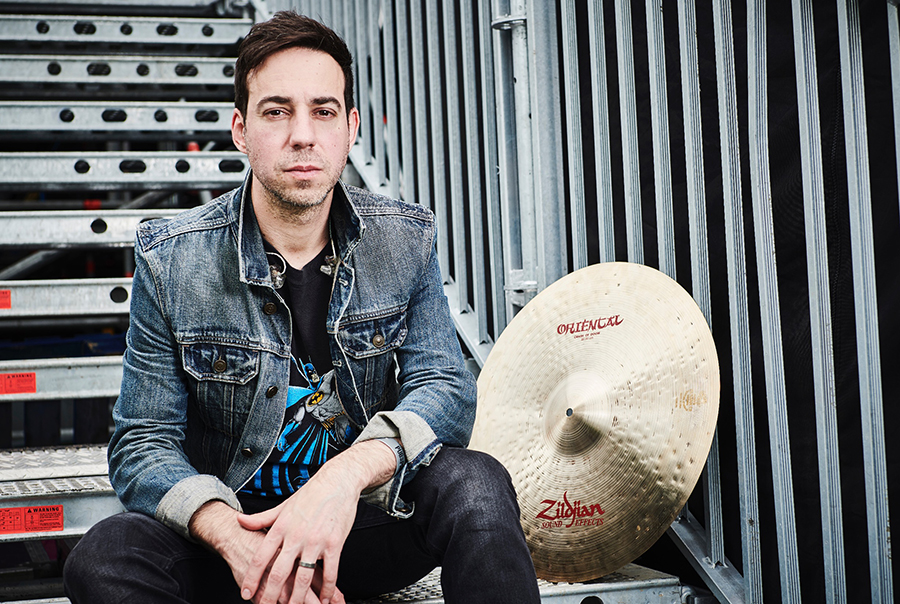 A graduate of Berklee College of Music his performances range from multiple world tours, the Super Bowl XLIX Halftime Show, Saturday Night Live, and American Idol to recordings for numerous movies and TV shows including theme songs for Modern Family, Arrested Development, and Deadwood.
He has played with various artists including:
• Paul McCartney
• Bono
• Dave Matthews
• Steve Perry
• Alanis Morrisette
• Naimee Coleman
• Gemma Hayes
• Tanya Tucker
• Missy Elliott
• Paul Noonan
• Lenny Kravitz
• Ellie Goulding
• Clean Bandit
• Sara Bareilles
• Lisa Loeb
• Paul Gilbert
• Moby
Since moving to Dublin Ireland in 2012 Adam has used his time between touring to record on numerous records and teach courses and masterclasses at BIMM Dublin.
Adam will be appearing Sunday 1st of October at The UK Drum Show – main stage at 11.15am. Tickets on sale now at www.theukdrumshow.com
New Cymbal Sounds To Be Experienced From Trakian at The UK Drum Show
Having welcomed more than twenty new companies to the exhibition last year, we are very pleased to welcome Turkish cymbal makers to The UK Drum Show for the first time next year, Trakian.
Arslan Metal has been providing the highest quality Lead, Copper,and Bronze products, throughout the Turkey since 1964. It was running its Processing as name of Sivamacilar kollektif sti and Senarslanlar Kollektif Sti. Company has been formed in 1995 and running its business as name of Arslan Metal San ve Tic Ltd. A.S With an all these experiences.

Arslan Metal is one of the leading manufacturer of copper sheet, copper rod & wire, copper tube & profile ,copper busbars, aluminium sheet,Aluminium bar and rod, Nuclear and Medical Radiation Shielding products e.g. Lead Bricks, Lead Sheet. lead washer, refined lead ingot, lead sinker, products ,and Battery Recycling Processing. All our business processes are targeted at maintaining the highest level of environmental integrity, quality and cost competitiveness. The company decided to invest in the production of drum cymbals in 2020 and completed its tradational manufacturing cymbals investment in 2021. With the combination of copper cathode and tin, Company aspires to be the world's best Cymbal manufacturer.
We have a team of experienced professionals who are highly proficient in their job and can easily design our products as per clients' demands.
www.trakiancymbals.com
Top Banana Drums Joins 2023 Drum Show Line-Up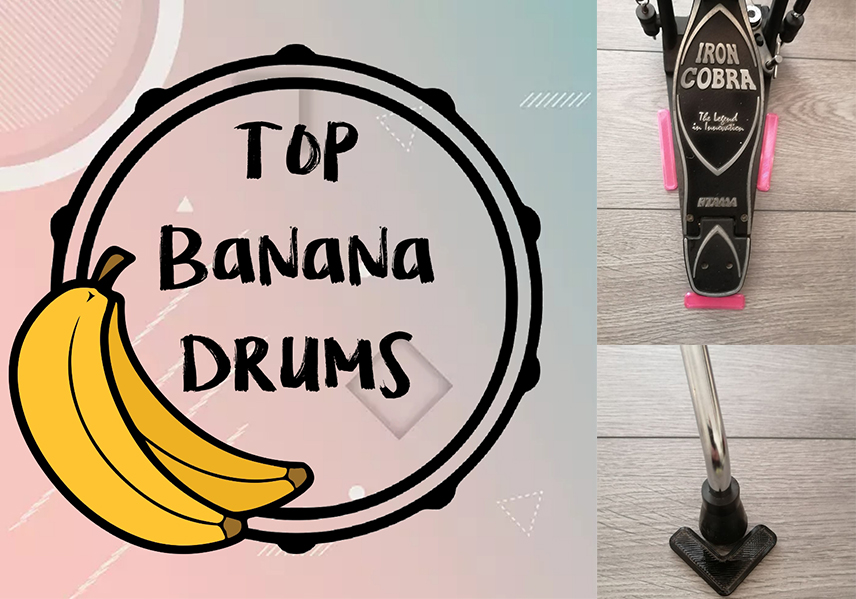 The UK Drum Show are thrilled to welcome Top Banana Drums to the ultimate weekend for drummers at the ACC Liverpool, a family run 3D printing business manufacturing flexible rubber Drum mat markers.
What started off as a little hobby in Nov 2021 has since turned Into a growing business…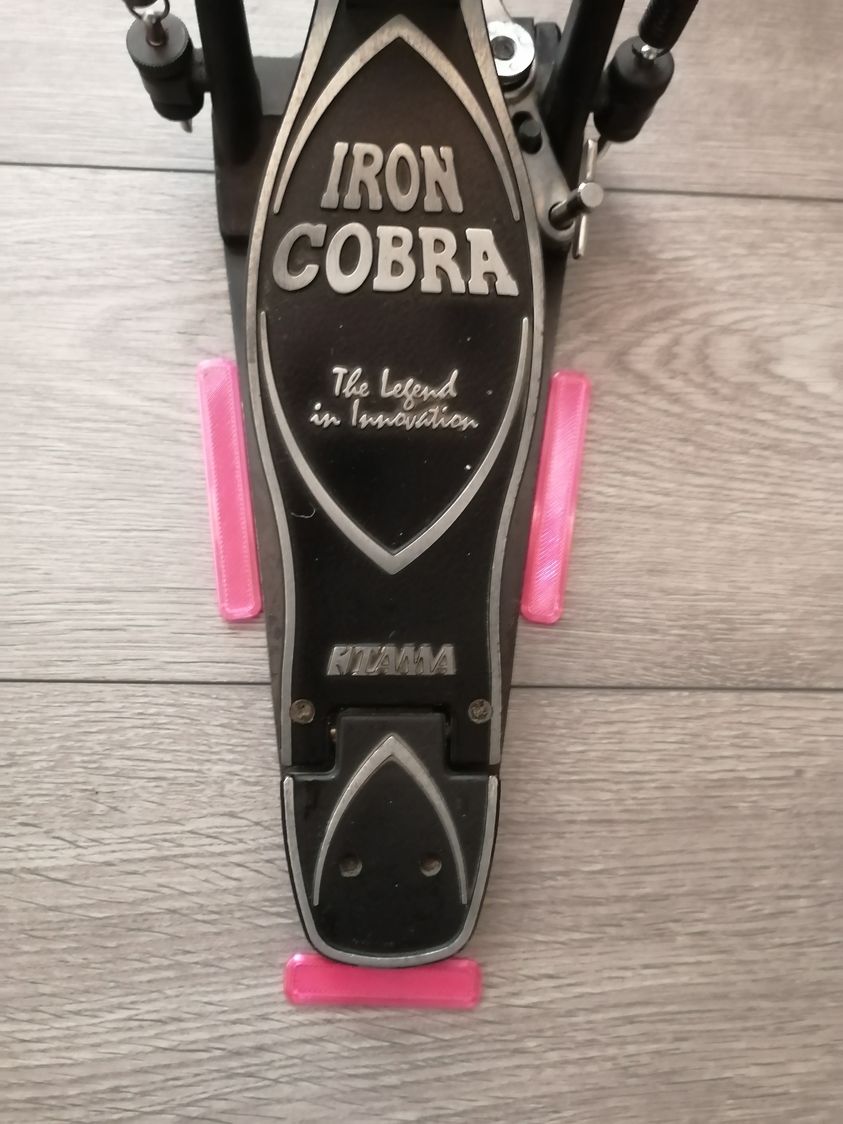 The markers are used to place around stands/feet to keep the position when the drums are removed, a professional quality product instead of Gaffa tape.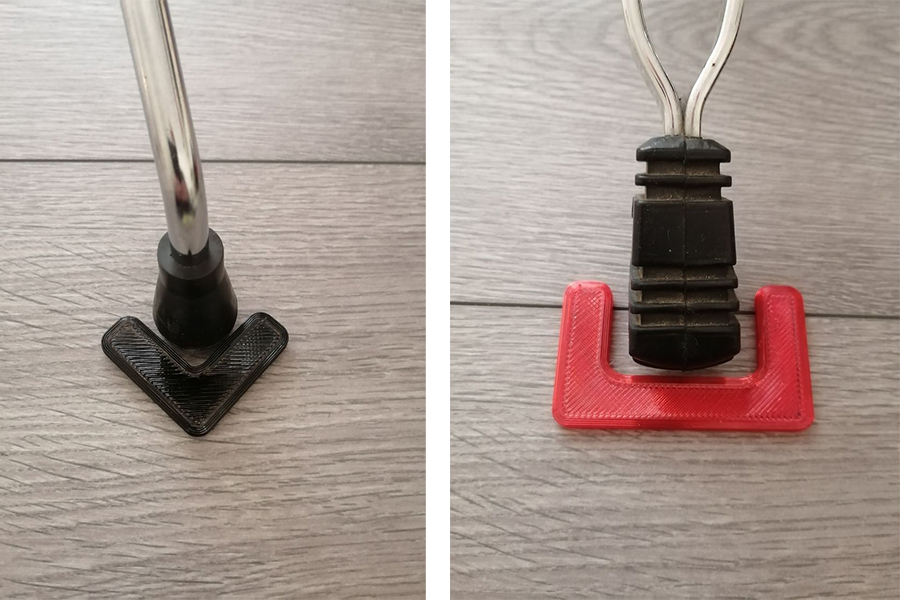 Coming in different colours can add a little bit of visual colour to the aesthetic of the drum kit. Custom work/projects is also taken on to hopefully turn an idea into a reality through the process of 3D printing.
Companies wishing to exhibit at The UK Drum Show please contact organiser@theukdrumshow.com or call +44(0) 7717 404 243.

The post New Exhibits & Artists Confirmed for The UK Drum Show 2023 appeared first on Music Instrument News.
Source: musicinstrumentnews.co.uk