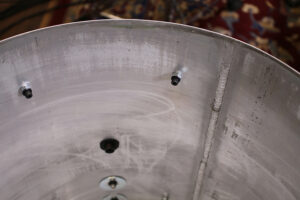 Drummer's Review – Ebenor Percussion Heavy Feather Aluminium Shell Pack
The team at our sister-site Drummer's Review recently took a look at an Ebenor Percussion Heavy Feather Aluminium shell pack, featuring…
8″ x 6.5″ Rack Tom,
10″ x 7″ Rack Tom,
12″ x 8″ Rack Tom,
14″ x 14″ Floor Tom,
16″ x 16″ Floor Tom,
24″ x 14″ Bass Drum,
Cold-rolled, welded 2mm Aluminium shells,
Unique oxidised patina finish,
45˚ bearing edges top & bottom,
Evans G2 Coated (batter) & G1 Coated (resonant) heads,
Leather backed badges,
Brass tube lugs,
5mm straight edge bronze hoops.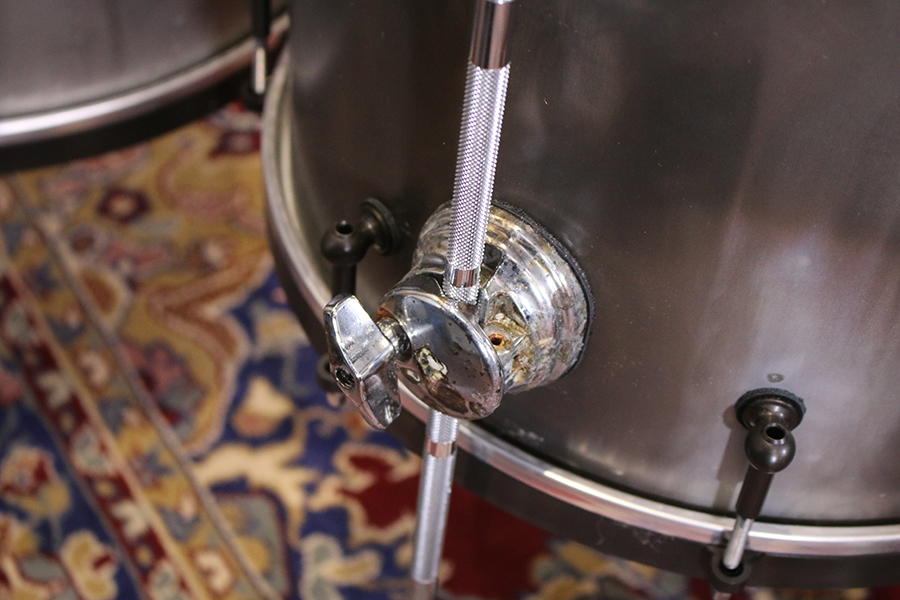 Ebenor Says…"We are proud to present an instrument that stands out from the crowd. Here is the Heavy Feather Collection in aluminium version "KIT".
* Welded cold rolled aluminium drums
* Unique oxidised finish
*It sounds fat, hot, very punchy and a lot of dynamics. Very surprising!
Our snare drum version has proven itself for more than a year. We're really not worried that the "kit" version will do the same !"
Find out Matt & Nick's thoughts in the video above!!
Ebenor Heavy Feather Aluminium Shell Pack – UK RRP: £4175.00
www.ebenorpercussion.com
————
For more completely impartial, HD video reviews, please subscribe to Drummer's Review YouTube Channel: www.youtube.com/drummersreview and click on the bell icon to be notified as soon as each new video is released. You can also follow their social media channels:
Facebook: @DrummersReviewUK
Instagram: @drummersreview
Twitter: @drummersreview
All of Drummer's Review videos are recorded in a top quality studio with the finest equipment. To get the best from our reviews and really hear the instruments perform be sure to listen on good quality speakers or headphones!

The post Drummer's Review – Ebenor Percussion Heavy Feather Aluminium Shell Pack appeared first on Music Instrument News.
Source: musicinstrumentnews.co.uk