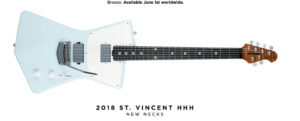 NGD – St. Vincent HH
Finally, it's here! Ordered it in June and got it yesterday. It is P.E.R.F.E.C.T.
I had a mad crush since first seeing this pic at the beginning of the year:
I am amazed by the tonal possibilities with only two hums and no push-push magic like on my Valentine :D. It's light, resonant, comfortable to play, a solid guitar.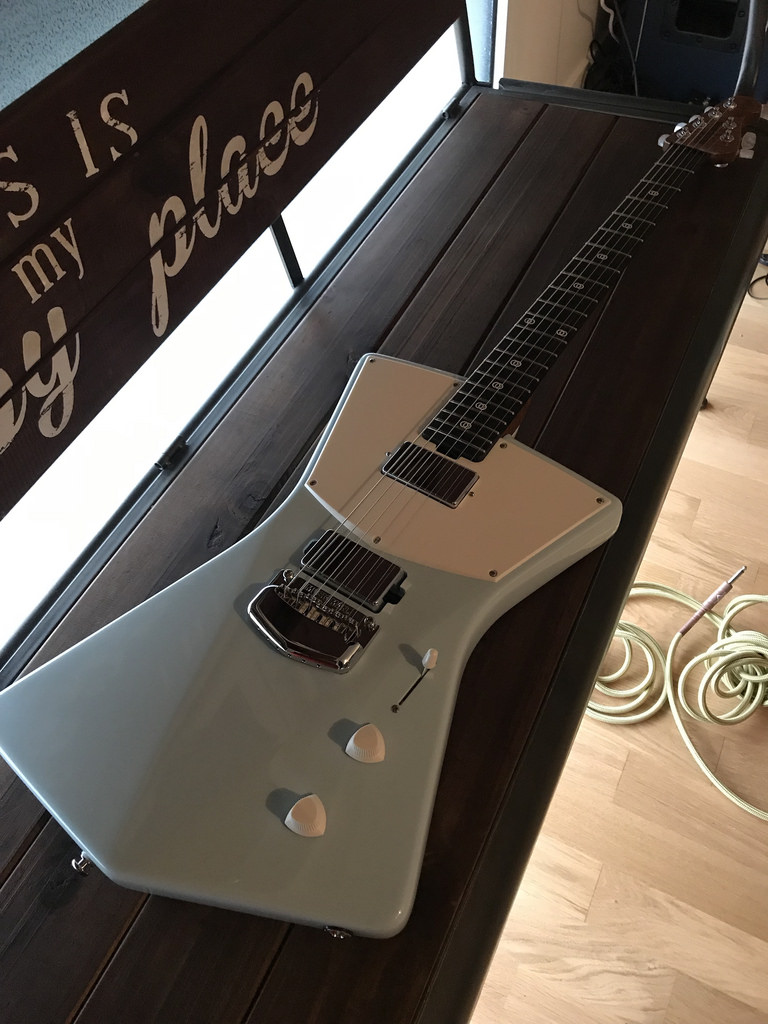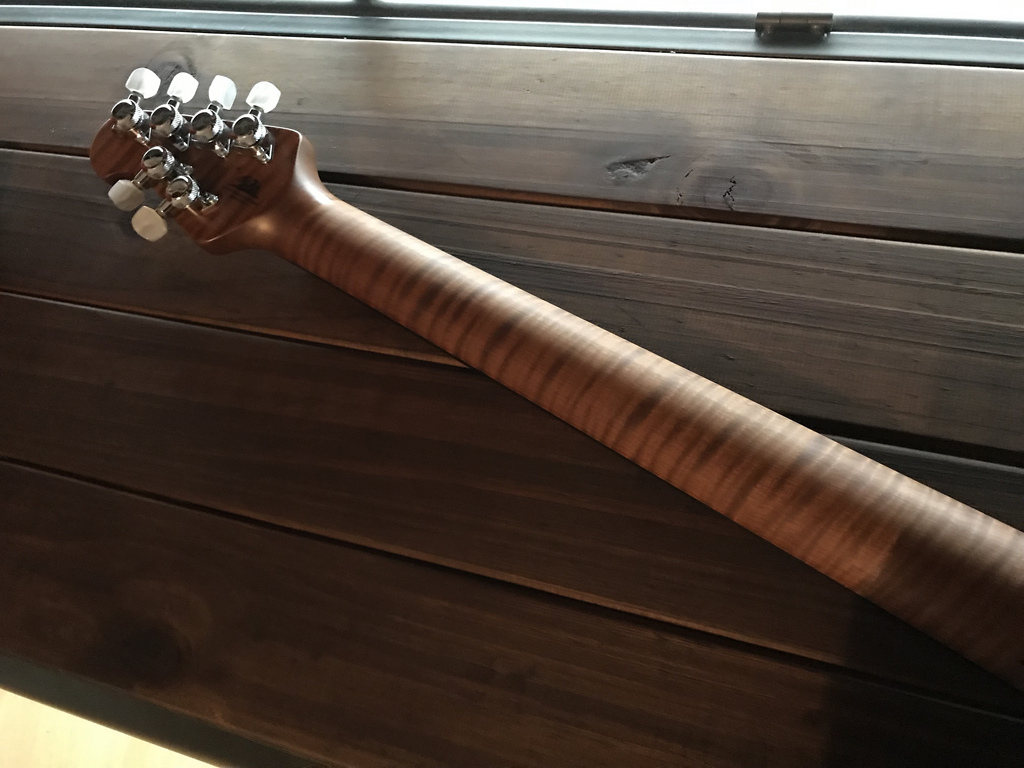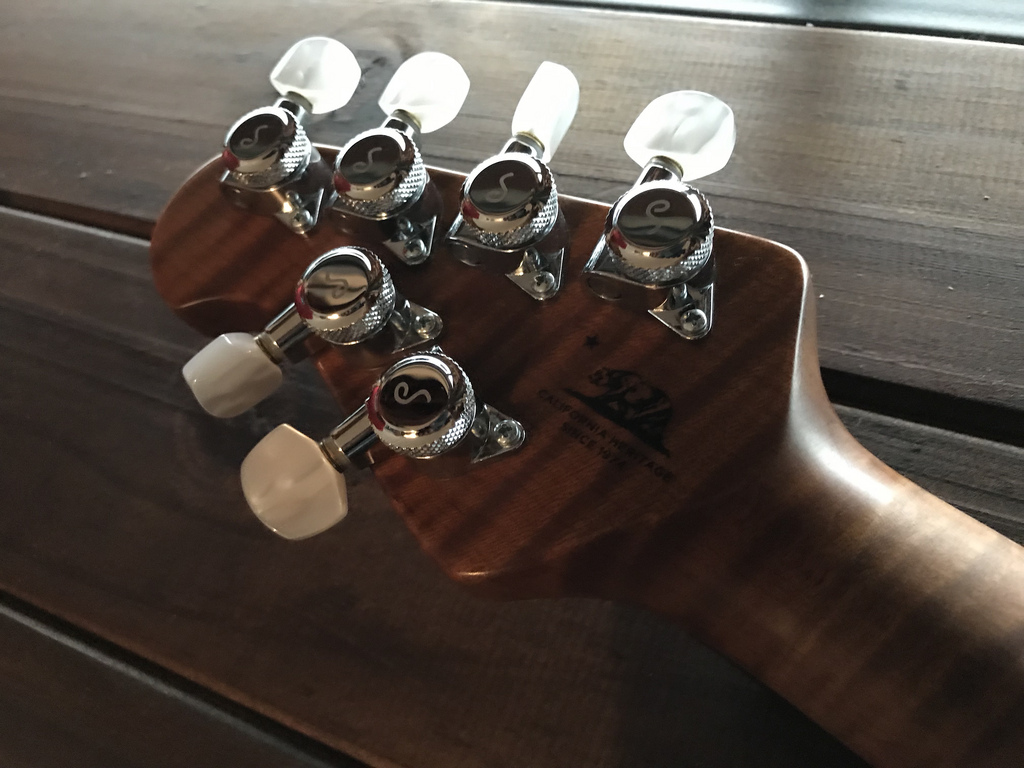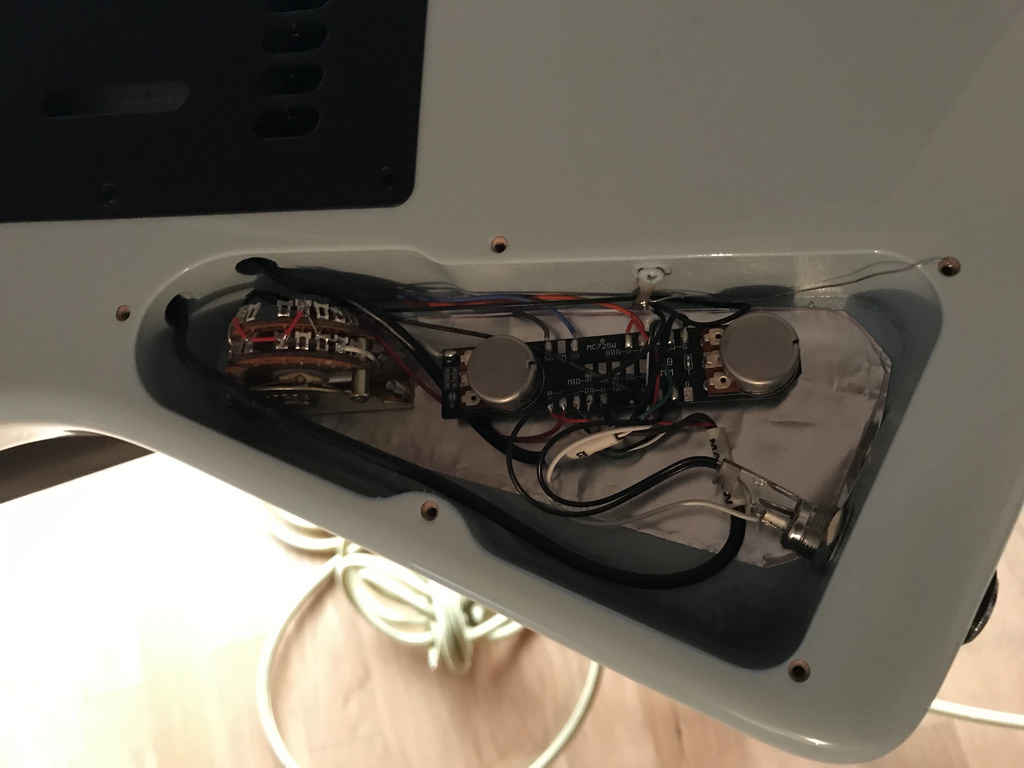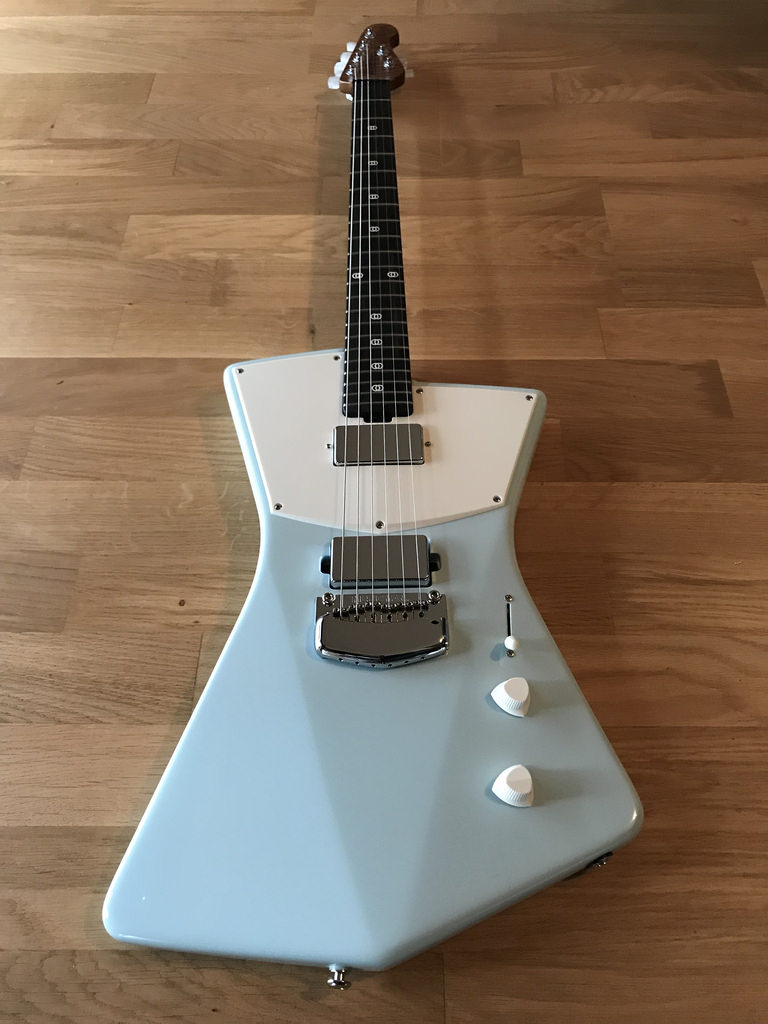 Second Music Man guitar in 2 years, both fantastic instruments. I'm glad I gave the Valentine a try, and didn't jump on the first St. Vincent iteration afterwards (I wasn't 100% in with the mini-hums, but humbuckers + ebony board + sea breeze finish = total win).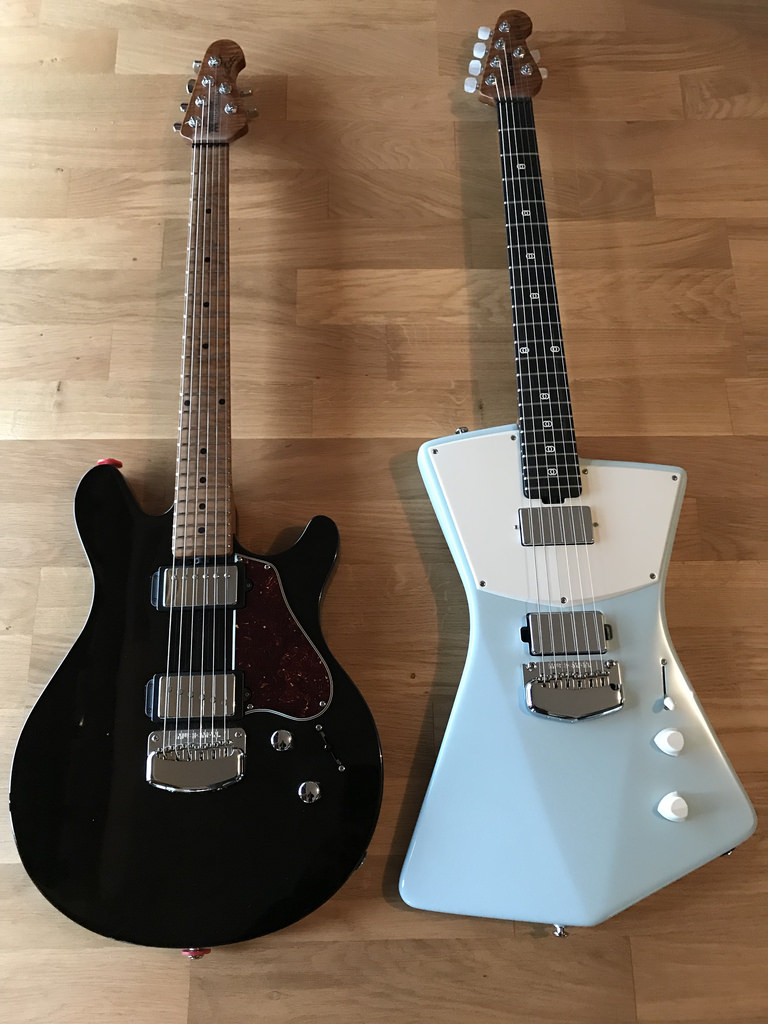 Thank you Music Man and St. Vincent! You guys designed an amazing instrument.
Source: http://forums.ernieball.com